Have you ever met someone that you share a deep connection with? You just know, almost immediately, that you are bound by something unknown? The rope might be intangible, yet it is ever present after the moment you meet. It might very well be that you have met your twin flame. Now, you might be asking yourself, what does twin flames mean? Well, our twin flame definition is that that connection is bound at a soul level. In this article, we are going to explain everything you need to know. According to our twin flame definition.
If you have never heard the term "twin flame" you might be more familiar with the alternative terms the same concept goes by. Twin flames are otherwise referred to as your soul flame, twin spirit, half soul, twin soulmate, or dual flame.
Twin flame history: where did twin flame theory come from?
Plato once wrote about human beings. In this script, he described humans as having double everything. that meant, two heads, four arms, and four legs. Pretty strange right? Well, that implied that souls have a twin, and the aforementioned limbs get divided between two souls in physical form. The concept of twin flames is that the higher powers split our souls in half, and that is why you feel intrinsically intertwined with the being that is half of you. They are like your mirror soul, not necessarily the key to completion. Every soul is complete, without the need for another to fill the void. So, this means when you meet your twin flame, you are meeting the catalyst to a life-changing spiritual growth period or spiritual awakening
What are twin flames signs?
Maybe you have met a romantic partner that has left a burning yet grounding sensation within you. The magnetic attraction you feel is barely resistible, and you are convinced you have found your perfect match, or better yet, your twin flame. Here are some of the twin flame characteristics that are a great sign you have met the one, the only, twin flame connection.
How to know if someone is your twin flame: 6 twin flame signs and symptoms
Sometimes, love can feel overwhelmingly blinding. We all have insecurities preexisting from other romantic relationships that we refuse to admit the connection we have. Yet, meeting your twin flame is beyond that. Many of us cannot resist the pull we feel toward that person, who seems to make us feel complete from the first time we engage. There are some true flame symptoms or signs that you have met your soul's other half. How do you know if someone is your twin flame? Keep reading the following twin flame love signs and you might have an answer to your question.
They know you like the back of their hand
One of the most prominent twin flame signs is that this person you have just met has an intense connection to you. Typically, it takes some time for a stranger to truly understand you. Yet, this person knows you through and through. It's the type of relationship where they seem to understand you in such an intense way. that you are convinced you have traveled through a past life together. every reaction you make is unsurprising to them as if they have lived with you through many situations.
They feel like home
A twin flame reunion can feel almost as if you have come home after a long journey. It is almost as if you feel at peace with everything that had once caused you turmoil. One of the strongest signs of a twin flame is that feeling of belonging as if you have been there many times before.
They know your strengths and weaknesses
Many spiritual teachers say there are no such thing as coincidences. This is very true when it comes to soul-level connections. Your twin flame almost seems to make you want to be a better person. They do this by understanding your every move, and understanding your actions almost better than yourself. As if you have been best friends for eternity.
They feel like family
Meeting a twin flame, or a soulmate connection is like being reunited with a family member. Your soul family are those that have traveled through many lives with you. you know your tin flame from a soul-level connection, meaning you are acquainted from the time between your incarnations.
They make you feel "whole"
A twin flame connection is otherwise known as a karmic relationship. Throughout each life, you will continue to reunite with your twin flame because they can spur on spiritual development. Meeting your twin flame doe not mean that you have found "the one" but they allow you to trust yourself to a point that you are not reliant on another.
You feel as though you have been waiting for them
One of the most prominent twin flame connection signs is the feeling as though you have finally found what you have been waiting for. A soul never forgets, especially not your twin flame. Signs you have met your twin flame include a feeling of familiarity shared between two strangers meeting for the first time.
What is a twin flame relationship like?
Twin flame relationships are not always the mushiest gushy connections we read about. Many times they are a tumultuous connection that is the catalysts to a spiritual breakthrough. A twin flame connection is not always the easiest ordeal. Many times, it can feel like the opposite of a healthy relationship. from the tie you meet this person, you feel a magnetic attraction. As if you are being pulled together by an invisible string. This irresistible feeling is only straightened by how much they understand your every move, without feeling the need for an explanation.
This pure understanding is not always appreciated. Some people are not aware that they are not being true to themselves, and when their twin flame comes along, it can feel like a big shock. When the honeymoon phase of your relationship ends, all the deeper egocentric thoughts and feelings will resurface. These will need to be dealt with before the two of you can grow as a couple.
How to find your twin flame love connection
Many of you might be wondering, "who is my twin flame?" Well, the good news is that all of us can have this kind of connection with another soul. Your twin flame is out there, and believe us when we say, that the magnetic attraction your soul feels is constantly pulling you towards that person. Even if it does not seem obvious. All you have to do is be patient, and trust that that connection will find its way into your life.
Keep they open heart, and an open mind to every meaningful connection. Your twin flame will trigger a whole lot about your true self. When this happens, you have met a part of your soul that was split from you.
Examples of real-life twin flame couples
Here are some examples of couples who believe they are twin flames. Remember, no two twin flame experiences are the same, and each scenario and relationship will seem different.
Machine Gun Kelly and Megan Fox
After a short romance that brooded many rumors, Megan Fox and Machine Gun Kelly, or Colson Baker, made their connection official. Megan said they knew from the get-go that they were twin flames.
"I knew right away that he was what I call a twin flame," said Megan during a podcast interview.
Brad Pitt and Angelina Jolie
This Al-Lister couple has been known as a power couple for a long time running. They seemed like a fortress that could not be defeated. They support each other in all of their charitable endeavors and keep each other on their toes.
Common twin flame symbols
Below we have some twin flame symbols that can be used as twin flame symbolism. It is only one of the many twin flame images you can find across cultures.
In the first symbol, we see a triangle with the point facing upwards. This is the typical symbol for fire, and with the two flames positioned inside of it, we can see the twin aspect. Below the triangle is a figure of eight, which is the symbol for infinity, or eternity.
Key takeaways on twin flame connections
Meeting a twin fame does not necessarily mean you have found your soul mate. This connection can deepen your own understanding of yourself, and set fourth path of spiritual awakening.
Resources:
Interested in becoming a QHHT Practitioner?
Find out how YOU can become a QHHT Practitioner. We offer an entire online course journey to get you started, growing, and achieving your goals.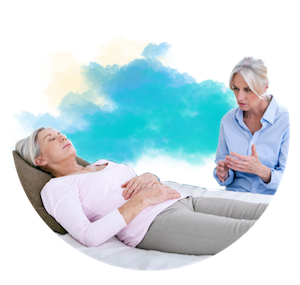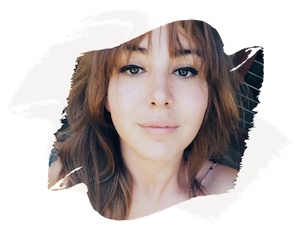 I am a creative and a wanderer. Mysteries and connections are what inspire me to write. While on my path, my purpose is to bring you information to help inspire you on your journey on this place called earth.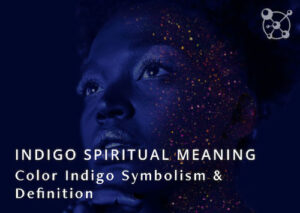 The color indigo is not just a beautiful flower growing in your garden. From ancient times to the modern world, this color has captivated the world with its spiritual and psychological benefits. so much so that it has long been perceived as a magical hue. This article will delve into the many different meanings of the color indigo. We will unravel its spiritual and…Read More»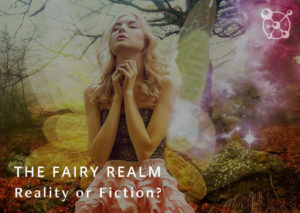 Most of our childhoods are filled with stories about mystical and magical things. We are told stories about mermaids that rule the ocean and how fairies fly through the air catching the light as they flutter by without us even noticing. Few have been lucky enough…Read More»