We all have one of those friends that seems to simply light up the room when they walk in. The kind that can crush your bad mood simply with a smile. Could they be a lightworker? They are those whose life purpose is to raise the level of consciousness with light. In this article, we are going to find out the answer to the question: "What is a lightworker?"
What is a lightworker empath? Our definition
Lightworkers are people who are divinely connected to the source, or god. The lightworker definition is that they work with light. They transmute darkness into light by sharing wisdom, happiness, love, and everything of a high vibration. They use this connection to help intuitively guide themselves, and others, through life. The lightworker meaning in English is someone who facilitates growth into higher levels of consciousness.
In the bible, the term lightworkers was a term used to refer to those enlightened folk. They were considered the children of the light. On the other hand, darkworkers was used when referring to the unenlightened. In other words, those who have chosen a path where their body is not aligned with their soul. Because of this, their decisions, thoughts, and perspectives are not intuitively guided.
So, what is lightwork?
What is lightworking? Light work is the art of transmuting darkness into light. By darkness, we don't mean evil or sinister. We mean ego-based thoughts and feelings like fear, anger, or resentment. Lightwork comes in many different forms, like reiki healers or yoga instructors. Ultimately it promotes living as our authentic selves.
What do lightworkers do?
When one hears the term lightworker, most times the image of a boho palm reader, or possibly a reiki healer. While both may be correct in some way, There is a lot more to a lightworker's job than expected.
Lightworkers are sensitive people who have undergone a spiritual awakening. Their mission is to spread the light so others may experience an awakening. They use their connection to source energy to share their inner light while facilitating shadow work with others in the hopes to turn their shadows into light.
Lightworker symbol
The Merkaba shape makes an ideal symbol for lightworkers. The purpose of a lightworker is to spread light and love, thus raising our vibrations and consciousness to higher levels. This is also what a Merkaba does. It is made up of two tetrahedrons on top of one another but facing opposite directions. Together, they create an energy field that can raise your consciousness.
The 12 types of lightworkers
As with empaths, there are many different lightworker types. Each one has a specific role in bringing light to humanity and the universe.
Grid workers and gatekeepers
Planet earth has an energy grid that keeps everything in balance. Grid workers are those who maintain the grid. They are also known as gatekeepers. One of their unique gifts is heightened spatial awareness. They can tell when a space has negative energy, and they aim to transmute that darkness into light.
Lightkeeper lightworker 
A lightkeeper is simply someone who maintains a high-level vibration. They are light personified, and they hold onto it no matter what happens. Their vibration never falters, which makes them an inspiration to many people.
Blueprint holder lightworker
Even though this is within all lightworker's abilities, the blueprint holders are the most skilled in this regard. This is the art of retrieving the light codes that will spark an awakening.
Manifester lightworker
Lightworkers of this kind can manifest high vibration outcomes and events for the collective consciousness.
The healer lightworker
The healing abilities of a healer lightworker are remarkable. They aim to repair damaged energy and transmute the dark energy into light.
Ascension guide lightworkers
Ascension guides will challenge your outlook on life and perspectives on spirituality.
The seer lightworker
Seer lightworkers almost seem to have psychic abilities. Their clairvoyance allows them to see potential outcomes that are yet to come. They can then change the outcome to be more favorable.
Messenger lightworker
Messenger lightworkers are those that receive information from higher beings and they spread the word through their work as a writer, blogger, podcasters, and more.
Transmuter lightworker
Transmuter lightworkers work with dark energy. Their mission is to transform negativity into positive energy. They can also tap into their ancestral line to see what karmic energy is there.
The unifier lightworkers
Unifiers take difficult-to-understand philosophies on life and simplify them. This helps to unify the world.
The wayshower lightworker
This type of lightworker likes to lead by example. The name itself gives away their life purpose of showing others the way.
Astral traveler lightworker
By astral traveling, these lightworkers can tap into the akashic records to find the light codes for a spiritual awakening.
A note on the lightworker vs shadow worker
Both shadow work and lightwork are methods for inner healing. Where lightwork describes transmuting negative energy within people into divine energy from the source. Shadow work is a psychological term, coined by Carl Jung. It describes working through the parts of you that are hidden, even from yourself. The aim is to bring those shadow aspects o you into the light.
Signs of a lightworker
There are many lightworkers characteristics and lightworker signs that can help you identify as one. If feeling the desire to help others by raising their vibration is not enough, keep reading. You might just find the signs you are a lightworker.
Experienced trauma in the past
Lightworkers have often undergone trauma in their life at some stage. They managed to heal from their past, and they see it as the key to the person they became, rather than a setback.
Feel a desire to help others
Lightworkers feel a calling to heal others energetically. They might want to become reiki healers or psychologists, but there are plenty of healing careers one can partake in.
People tend to open up to you
Lightworkers are sensitive folk, and other people can almost tell that they can help them in some way as they give off trustworthy energy.
Intense emotions and mood swings
Lightworkers turn dark energy into light. However, exposure to dark energy can affect them after a while. Lightworkers and anger go hand-in-hand as the frustrating dark energies take their toll. Additionally, lightworker depression is also a thing, as the ongoing negativity becomes too much.
What are lightworker symptoms?
A lightworker is someone who possesses acute self-awareness. Not only that, but they are highly intuitive people who can pick up on the vibrations of other people. They feel a strong desire to help those who are struggling with dark energy. As a lightworker, you probably had a difficult or traumatic childhood. Instead of letting it affect your life negatively, you see the healing you had to endure as a part of who you are today.
Lightworker awakening symptoms
A spiritual awakening for a lightworker can be tumultuous at first. But, as the clouds part, the light shines through even brighter.
Easily overwhelmed
During an awakening, all of the vibrations and energies a lightworker can sense can be very overwhelming.
Heightened self-awareness
After undergoing a spiritual awakening, a lightworker will possess a heightened sense of self-awareness.
Ego deaths
The purpose of a lightworker is to put a stop to all ego-based perspectives, thoughts, feeling, and more. A spiritual awakening means you will experience an ego death where you lay to rest old perspectives that are only holding you back.
Living authentically
Following an ego death, you will live more authentically as your true self. You will no longer see the point of "settling" for a life that does not make you ecstatic.
Lightworker traits
Here is a list of lightworker traits:
You work as a healer
As a lightworker, you are drawn to helping others, and healing them. You most likely work as an energy healer or even a physical healer like a doctor or a massage therapist.
Nature lover
As a nature lover, you understand that this is the key to raising the planet's vibration.
compassionate
Being such a sensitive person, you can tap into other people's and animals' vibrations. This makes you a compassionate person because you want to help them. You understand their situation as if it were your own, and this facilitates your desire to heal them.
Manifesting professional
As a lightworker, you know exactly how to work with the law of attraction. You work with the light energy to make manifest the best possible outcomes to help those around you.
Famous lightworkers of the world
Ellen Degeneres and Oprah Winfrey are both famous people who are lightworkers.
How to become a lightworker
Being a lightworker is not for the faint-hearted. The amount of energy flowing through you is taxing, but it is also extremely rewarding. There is an increasing demand from those wanting to learn how to be a lightworker. If this is of interest to you, there are a few steps that you can take that will set you on the path towards a lightworker career(s).
Do your shadow work
A spiritual worker who dabbles with light has generally had a rough past. To become a lightworker, you will need to become reacquainted with your traumas. Then, learn to appreciate them for allowing you to become who you are today.
Master your emotions
Mastering your emotions means balancing them with your intentions, and of others. Let's say your friend upset you, but you know their intentions are pure. How do you react? Will you let your emotions of frustration get the better of you and your friends? Or, do you understand it was out of their hands, and they meant well?
Experience an ego-death
An ego death goes hand-in-hand with a lightworker because they have endured many in their lifetimes. They have let go of their ego-based thoughts and perspectives to set themselves free of restraint.
Become acquainted with your gifts
Lightworkers spread their light. Their light is at its brightest when they are following their passions. Find yours, and spread your light! The next step would be to work on improving your natural gifts and skill sets.
Help others with their gifts
Now that you are comfortable with your gift, and aware of what makes you truly happy, you can help others with theirs. Set some time aside each week to help others actualize their gifts as you did.
Align yourself with your values
In our lives, we often settle for what makes other people happy instead of ourselves. Remembering that we cannot fill other people's cups if ours is empty. So, make sure that you're living a life that flows with your preferred value system.
Let your lightwork earn an income
In today's age, it is easy to forget our passions, or lightwork, when we need to earn a living as well. This can make it hard to do any lightwork whatsoever. However, if you can work out a way to earn an income via your lightwork, then you will not only have more opportunities to spread the light, you will be much happier working with your passions.
Find your lightworker family
Lightworkers need to stick together! In this regard, you need to find other people who also do lightwork. They will provide the support system you need for the difficult times you might face as a lightworker. At times, they will share the light with you, and vice versa.
Be in the present moment when connected to the source
Stay within the present moment, while connecting to the source of energy. This will help prevent the fears for the future and anxiety over the past out of the present moment, keeping you on the vibration of light.
The life of a lightworker is rewarding life, to say the least. While they help others realize their passions so they may live a life of high vibrations, the lightworker to receives light as they share it. It's a beautiful energetic cycle.
If you are curious to know whether or not you are a lightworker, then try our quiz!
https://www.opinionstage.com/dashboard/personalities/1056938/edit
Our Key takeaways
Of the many different light workers out there, each of us can become a lightworker. It is a new-age concept for people to promote positive change in society. All that you need is the motivation to do some inner work and the dedication to spreading the light whenever the opportunity arises.
FAQs
What is the 1111 lightworker prophecy?
For lightworkers, 1111 is a sequence of numbers that makes a light code that triggers a spiritual awakening. This has been encoded into all of us before our incarnation on earth. It can mean anything from your guardians watching over you, a moment of synchronicity, remembering a divine skill or passion, or a confirmation of rightful intuition.
Do lightworkers fall in love?
Of course! Lightworkers often yearn to have a romantic partner and to start a family. However, they feel more compelled to continue their lightwork so a family is often not in their cards.
What do lightworkers look like?
Many people might assume that a lightworker will shine like the angels themselves. That may be so, but it is more within their spirit. A lightworker's eyes will dazzle you will all the passion they hold within themselves. They will inspire you simply by doing what makes them the happiest.
What is the difference between starseeds and lightworkers?
The main difference between lightworkers and starseeds is that starseeds are beings who originate from planets outside of our solar system, and lightworkers are people who have a divine connection to the source of energy. The argument of Lightworker vs. starseeds is not a new one, and neither one is better because they each have an important role to play in our world.
What is the difference between lightworkers and indigo children?
The main difference between indigo children and lightworkers is that, like starseeds, indigo children have incarnated on earth from another planet. Then, lightworkers are beings who have simply dedicated their lives to raising the vibration of others and the planet. Lightworker vs. indigo children is a contrasting comparison. But, both have the best intentions.
Interested in becoming a QHHT Practitioner?
Find out how YOU can become a QHHT Practitioner. We offer an entire online course journey to get you started, growing, and achieving your goals.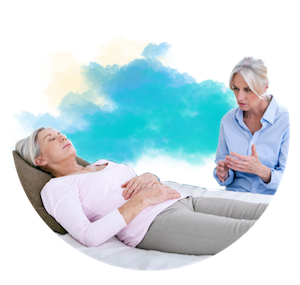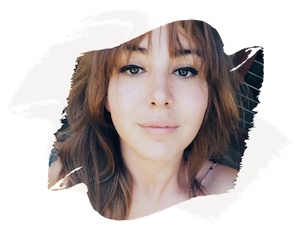 I am a creative and a wanderer. Mysteries and connections are what inspire me to write. While on my path, my purpose is to bring you information to help inspire you on your journey on this place called earth.
Picture this, you have gathered with your friends under the moonlight to do some tarot readings. Candles are lit, space has been blessed, crystals are laid out around you creating a force field of energy. Of all the many cards in the deck, one that you pulled was the moon. You wonder to yourself, what could this mean? Well, today we…Read More»
In this chaotic world, we live in, there is so much turmoil one cannot blame those looking for a little bit of luck to spruce things up. There are many ways people like to ensure fortune is on their side Lucky charms, symbols, talismans, routine habits – you name it! Today we are going to discuss many of the different…Read More»