Time seems to know no bounds when it comes to our personal development. It can be utterly terrifying for some people to realize there is very little time each year to get the things you want to be done. Other events get in the way of our goals, and we need to learn how to work around them or accept the change of plans as divine intervention. 
January is notoriously a difficult month for many people. With Christmas being in December, and our salaries having to last all the way through till the end of January, it can feel like a month with no end. This is usually when the real nay-sayers come out to play. They thrive in environments where positivity is barely present. However, there are those people who seem to shine so brightly, regardless of their circumstances. These people have been pioneering positivity for us all. Shedding light on the path for those of us who wish to follow.
Toxic Positivity
What comes to mind when you think of toxic positivity? These two words are not usually combined, they are seemingly too opposite. Toxic generally refers to something that is poisonous. If it is used in reference to a person, it might mean they behave in ways that sabotage others, or even themselves. Positivity does not need much of an explanation. When these words are put together, it can be a real head-scratcher. So, what is toxic positivity?
In the early hours of the morning I, Kaya Wittenburg, felt myself coming out of the beta brain waves, and into a more conscious waking state. This is a great time to open yourself up to messages from higher beings. So, next time you feel that, try and see what comes through to you. For myself, I received a lot about lightworkers. Not necessarily the kind who do any form of energy work. The message was referring to those people who seem to shine so brightly regardless of what is happening around them. These people often get met with judgment from those in lower vibrations because their radiance might just be too bright for the nay-sayers to handle. 
When asked what first came to her mind when she thought of toxic positivity, she saw an ostrich with its head in the sand. As if these people exude positivity as a method to avoid the madness that surrounds all of us on a daily basis. However, Julia was very quick to say that image she received was clearly from the perspective of those shrouded in their low vibration. Seeing someone exude such light can be blinding for those who are not ready to receive it. They will find a way to try to bring that person back down to their level. Which is ultimately the real toxic trait.
How can you be so positive?
Let's face it, we tend to see the parts of s that we do not like in other people. This causes us to get frustrated with that particular personality trait. Life is a mirror image, but it shows us what we need to learn from ourselves. When it comes to toxic positivity, people see it as toxic because they need to work on that part of themselves. 
Nay-sayers will demand answers from the so-called overly positive person in their life. They just cannot seem to grapple with the idea of being so positive when there is so much pain and anguish in the world. But, that question is exactly why they are so positive. They have realized that they are in control of their reality, so they behave in ways that manifest what they want in their lives. 
If you focus for too long on all the negativity, that is going to let the law of attraction think you want that life. So, everything that reflects in your mind's eye will come to you. But, if you focus on the positive side of things, you will reap those benefits. It doesn't mean that you are disregarding the struggles others are enduring, it just means they are choosing to focus on more positive things.
Light reveals shadows
Shadow work is one of the most powerful ways to get to the bottom of our internal struggles. Our shadow self is the part of us that we have pushed out of sight, so we think it's out of our minds. But, it is always lurking, in the shadows of your being, waiting for the triggers to bring it to the surface. When someone shines their light on another person, it casts a shadow. No one is exempt from this, as we all have something within us that we are working through. For some of us, it can be debilitating to suddenly see the part of themselves they've been trying to avoid.
Take some time to work through the thoughts that come up when you are around people who shine brightly. Take a walk through nature, listen to some good music, do a meditation, and write it all down in your journal at the end of the day. This is a great way for you to see things as they are, Once it is written down, you cannot push it out of your mind. 
Tune them out
We are all in charge of our own minds. So, what you are thinking of is not so wild and unpredictable that you have no control. In fact, you have the ability to realize your thought patterns and change them for the better – and for good. 
If you find someone so positive that they feel toxic to you, it shows that you have a lot of stuff to work through internally. Someone else's positivity should ultimately make you happy, not repulsed. However, they can be rather blinding while you are in the healing process. So, if you need to, you can always choose to tune them out. Just like how they tune out the negativity.
In conclusion, calling someone toxic just because they are positive, is positively toxic in itself. Stay in alignment with what you believe in. Keep radiating to your heart's desire, and ignore those who try to sabotage your efforts to improve the quality of your world.
Take this quiz to see where your vibration is at.
Interested in becoming a QHHT Practitioner?
Find out how YOU can become a QHHT Practitioner. We offer an entire online course journey to get you started, growing, and achieving your goals.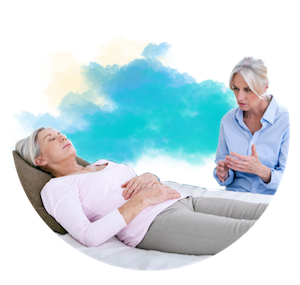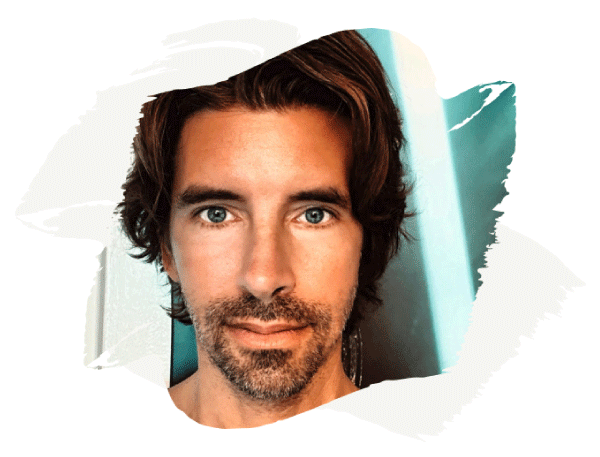 "The purpose of my life is to be a vivacious and highly abundant business and spiritual maverick. Bringing the highest level of consciousness into the world for the greatest good."
Many people are quite familiar with their life path number, destiny numbers, or their personal year numbers. However, not as many understand what the soul number means when they get a numerology reading done. Today we are going to focus on the meaning of soul urge 1, otherwise known as soul…Read More»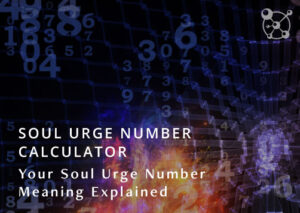 In the world of numerology, the numbers that make up our names hold a profound key to understanding our deepest desires, motivations, and innermost yearnings. These mystical numbers offer a glimpse into the very essence of our souls. Today we are focusing on the soul urge number. Join us on a journey through the world of…Read More»