Do you feel like your world has gone from "perfect" to suddenly topsy-turvy? Have you been questioning pretty much everything in your life? You might be experiencing a spiritual awakening. You might ask, what is a spiritual awakening? This is the time when you realize you had life all wrong, and now some changes need to be made. Before you do that, let's get a good idea of what a spiritual awakening really means.
What is a spiritual awakening? Our definition
The term spiritual awakening has been thrown around a lot in our dialect. But, what exactly is a spiritual awakening mean? One thing is for sure, it is definitely not the peaceful mindset that we admire in some people who seem so sure of themselves yet embody inner peace. In fact, it is a lot more tumultuous than most of us would initially think. Various cultures from around the world have different spiritual awakening definitions, but ultimately it is awakening to your true nature.
When your spiritual awakening begins, you will probably feel overwhelmed. You went from being so sure of who you are, the direction you are heading, your spiritual and moral standpoints, and all that encompass you. To suddenly feel like none of that makes sense anymore. This disconcerting feeling leads you to ask questions like, "who am I?" or, "what am I doing here?"
It is the realization that as you have grown, so has your understanding of life, and yourself for that matter. It is the process of spiritual enlightenment and personal transformation. With this, the way you previously perceived yourself, or the world, might seem out of place, as if it no longer makes sense to you. Many of us feel like we are alone during these times, but, the reality is we each go through these periods throughout our lives.
You may be wondering how to start your spiritual journey. The good news is, once the dust of waking up has settled. A new you will emerge, like the phoenix from the ashes. You will be amazed at your progress when you give yourself the time to look back at how far you have come.
Causes of spiritual awakening
What causes a spiritual awakening? Well, The causes of a spiritual awakening can stem from the extraordinary and the ordinary. From life-changing, to mind-altering. A spiritual journey is something unique to each of us. We all have our own experiences that are meaningful to us in our own way, and might trigger us differently. Here are a few examples of what might cause a spiritual awakening.
Reaffirm your belief systems
Living authentically is one of the best ways o trigger a spiritual awakening. The best way to do this is by reaffirming your belief system. This means understanding your religion or spiritual practice. Create a community for yourself with people who believe similarly to you, they act as a support system. Make sure you have strong spiritual teachers, or guides to help you in moments of confusion.
Learning to let go and forgive
Holding a grudge is not only bad for your mental health, but also one of the sure ways to keep you from progressing.Your well-being depends on letting go of the past, especially when it has caused you pain. Forgiving people who have wronged you, as well as forgiving yourself, can set you free. It will also allow your spirit to soar for the lack of weight.
Giving and receiving
Love, wisdom, opportunity, and just about anything that falls onto our wish list i always readily available. You just have to be open to receiving it. If you are giving too much, and keeping a closed heart and mind, your cup will be empty, and you'll have nothing left for yourself. Keeping an open mind and heart can help restore the balance. The universe has a lot to offer, you just need to be willing to accept it.
Immigrating
Moving to a new house, a new town, or to the other side of the world can be one of the biggest life changes. Moving away from your loved ones and just about everything you know can seriously put you out of your comfort zone. This provides an opportunity to rediscover yourself. You might surprise yourself by finding interest in the least expected.
Starting a new job
Starting a new job can be challenging. You will see a different side of yourself as you learn to navigate the different systems. This job is also the ext step in your development, whether or not you realize later that it isn't working out.
Going through a break up
In most cases, breaking up is seriously painful. However, it puts into perspective the phrase, "through pain we grow". The pain you feel is only temporary, and you will thrive once again. Some relationships become toxic and co-dependent, and by leaving it you are becoming dependent. This is a sure way to trigger a spiritual awakening.
Getting married
Starting a marriage can also trigger a spiritual awakening. you have made a great commitment to each other, and this means a lot of learning.
Staying focused on the present
Live in the present moment, and take stock of everything you must be grateful for. This helps prevent your mind from getting trapped in memories from your past, or the expectations for your future. It allows life to flow organically, and universally.
Near death experience
A near death experience is bound to start a spiritual awakening within you. People experience death in different ways, but nearly loosing your life can make you realize what you have been missing from your life, or what you cannot bare to lose.
Vivid or lucid dreams
Having a dream can sometimes feel as if you never went to sleep. Some dreams can feel just as real as your waking life. From time to time, we experience dreams that contradict our belief systems, or they offer a sort of spiritual guidance for something we have been confused about. Just remember to keep an open mind when it comes to reaming, and think of all possible interpretations.
Spiritual awakening process: what happens when you have a spiritual awakening?
When you have a spiritual awakening you will experience a number of different phases. Each phase is very important and contributes to your spiritual path toward enlightenment. Bare in mind that each step cannot be predicted, and anything could happen which might trigger the next phase of your journey. Here is what happens during a spiritual awakening. You can also try our spiritual awakening test.
The Awakening
The awakening part is the first step. This can be identified by the many questions you seem to be asking yourself. Everything you once knew no longer makes any sense to you. You feel as though there is a greater potential for you, even if you don't know what it is. In order to achieve it, you create space in your life for new opportunities by getting rid of anything that holds you back. Like old habits or connections to people that no longer serve you.
Dark night of the soul
the easiest way to describe this step is when your ego feels bruised beyond compare by the overwhelming sense of change. you might suddenly be overcome with guilt at your actions and behavior in your past. Or you might cringe when you think of the way you use to think of the world. This phase is characterized by bad luck, misfortune, and a sense that you have hit "rock bottom". The good news is, it's onward and upwards from there.
Experimentation phase
In the previous stages, you realized you are ready to become the new you. You have realized your belief systems have changed, but you need to identify your true authenticity. During this stage, you will try out something new. You might step out of your comfort zone in order to discover familiar aspects of yourself in something that once seemed so strange to you. It is the time when you explore your boundaries, and expand your horizons.
Seeing your true self
The next phase is when you start to recognize your true nature. The clouds of confusion are starting to disperse, and your self of self is starting to emerge. You will start to incorporate activities that honor your authenticity into your daily routines. This might come with starting a career in something that sets your soul on fire – in a good way.
Building the foundations
The previous phase might lead you to believe that you have finished your spiritual awakening because you are now acting on your passions, and living true to yourself. this may be, but you still have some road ahead of you. This next phase is where you build the foundations for your new pathway. It is the part where you are putting together the blocks that will create your empire. You might meet an obstacle along the way, but they are only spurring you on further. even if it sets you back a step or two.
Surrendering
Any of your old belief systems or aspects of the ego that no longer serve you will finally be released in this step. You will finally surrender to the person you have grown into while letting go of everything that was once holding you back. This phase of the spiritual awakening is where you finally accept your full potential and step into your life with full power.
Enlightenment
This is the final step of your awakening journey. You are no longer a servant to your ego, and you are highly aware of your connection with yourself and others. You are no longer affected by things that once brought you down, and you find great happiness in serving others, and thus the greater good.
What does being spiritually awake feel like?
Being spiritually awakened feels like you are constantly connected to the universe around you. Nothing that once hurt your feelings, or caused a reaction within you affects you in the same way. You feel as though you are above that all now.
You might be wondering what is the awakening like. How does it feel to get to the enlightened feeling described above? An awakening is not easy. In fact, it can oftentimes feel overwhelming, depressing, anxiety-triggering, isolating, and lonely phase in your life. However, it only lasts as long as you allow it. Being aware that you are undergoing a spiritual awakening is the key to getting through to the other side. You may also be interested to know more about kundalini awakening symptoms next!
What is a spiritual awakening? Key takeaways
A spiritual awakening might not be easy, but the efforts you put in will be worth it in the end. Eventually, you will look back and admire how far you have come on this journey through life. Just remember, we all go through this. So, you are not alone.
FAQs
Are spiritual awakenings real?
Human beings are ever-growing and always changing. The evolution of our lives tells stories of the experiences we faced. A spiritual awakening is real to those who believe them. Yet, we all face a low point in our lives where we realize what no longer works for us.
What is the purpose of spiritual awakening?
What is spiritual awakening's purpose? Well, it is aimed at helping you realize your true nature. The journey to enlightenment may not be the easiest. Many descriptions leave people feeling uneasy, and almost dreading the process. This actually keeps them in their bubble of safety.
In the end, these people never dare to venture forth and discover their true sense of self. An awakening shakes things up a bit so that you cannot avoid the process any longer.
Why did I have a spiritual awakening?
Some people have multiple spiritual awakenings throughout their lives. If you had a spiritual awakening, it is probably because you were not living to your true self. You needed to release preconceived ideas of the world that were holding you back from your full potential.
What happens after a spiritual awakening?
After you have a spiritual awakening, you will go through a series of stages until you reach enlightenment. Stage two is the painful part, where nothing seems to be going right for you. The third stage is the part where you start to explore possibilities.
The fourth step is where you see your true self, the fifth step is where you start building the life you now envision for yourself. The sixth stage is where you let go of the last things holding you back, and the last stage is when you reach enlightenment.
What religion is spiritual awakening related to?
Every religion has its own take on an awakening. Various religions, like Christianity and Buddhism, talk about spiritual awakenings. For Christians, a spiritual awakening is a resurrection from spiritual death. It could be rediscovering your love for God and Christ. In Buddhism, it is taking one more step toward enlightenment.
Resources:
Interested in becoming a QHHT Practitioner?
Find out how YOU can become a QHHT Practitioner. We offer an entire online course journey to get you started, growing, and achieving your goals.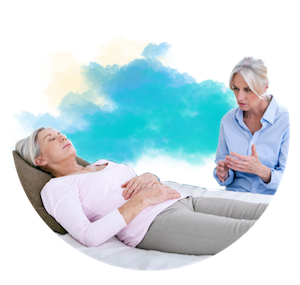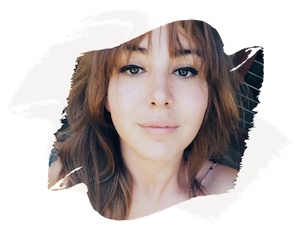 I am a creative and a wanderer. Mysteries and connections are what inspire me to write. While on my path, my purpose is to bring you information to help inspire you on your journey on this place called earth.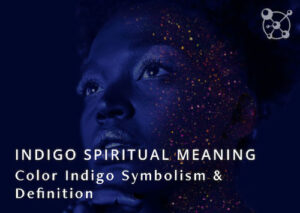 The color indigo is not just a beautiful flower growing in your garden. From ancient times to the modern world, this color has captivated the world with its spiritual and psychological benefits. so much so that it has long been perceived as a magical hue. This article will delve into the many different meanings of the color indigo. We will unravel its spiritual and…Read More»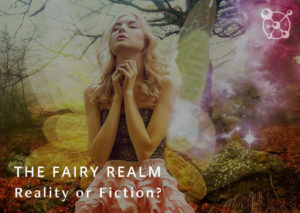 Most of our childhoods are filled with stories about mystical and magical things. We are told stories about mermaids that rule the ocean and how fairies fly through the air catching the light as they flutter by without us even noticing. Few have been lucky enough…Read More»