What is an animal empath? Do you have one of those friends that spend most of their time with their pets? Is that friend actually you? The chances are you might be a fauna empath, and able to sense the needs and desires of all animals.
What is an animal empath (AKA fauna empath)? Our definition
Typically, when people think of the term "empath" they assume it is someone who has a sensitivity towards the emotions of others. However, not all empaths are limited to sensing people's emotions, some have other exceptional abilities. The earth empath can sense when a natural disaster might strike, an intuitive empath will be able to read between the lines of any given situation, or a plant empath will be able to tell what a plant needs to thrive.
Our fauna empath definition is that the animal empath is the type of empath who responds to the needs of animals, as opposed to the needs of plants. Their "superpower" is being able to tell how an animal is feeling. Whether they are hungry, sad, anxious, happy, or feeling playful. An animal empath is a very empathetic person when it comes to animals. They tend to connect better with all animals, be they insects, amphibians, mammals, or invertebrates.
Animal empath signs
An animal empath is a very empathetic person when it comes to animals' needs. Empaths and dogs will have a great balance between play and walks, while empaths and cats will know when it's time for a snuggle, vs. time for personal space. Of course, they are not limited to being sensitive to the emotions of our house pets. Here are some tell-tale signs that you might be an animal empath yourself.
Animals always gravitate towards you
You might be one of those people that animals find and follow you wherever you go. Your friend might have a pet that notoriously does not like attention from anyone, but they will happily hop onto your lap and hang out for a while. Or, you could be traveling in a foreign country and all the stray cats find an interest in you – even if you don't have any treats for them.
You feel more comfortable around animals
Your deep connection to animals allows you to relax around them, more so than you do with other human beings. you would rather go on a walk with your pet, or other animals, than meet new friends, or hang out with old mates.
You recharge your energy by spending time with animals
When you have been at a social gathering with lots of people, you find that your energy is worn out. Instead of retreating into solitude, you like to recharge your energy levels by spending quality time with animals.
You aspire to work with animals
A lot of veterinarians are animal empaths. This is because many fauna empaths are drawn to any line of work that includes animals. You might volunteer at an animal shelter, or maybe you run one from your home. You might even make a career for yourself as an animal whisperer.
Your heart aches when you see animals in pain
your ability to empathize with animals is on of your greatest empath traits. When you see an animal tried up to a post, trapped behind bars, or being abused by a human, you feel a gut-wrenching pain in your own body. A true empath of animals cannot stand seeing an animal suffer because they feel the pain themselves.
Animal empath traits & characteristics
Being a fauna empath comes with various abilities. These influence your personality and equip you with certain traits and characteristics. Here are a few examples.
Vegetarian or vegan
An animal empath does not like to see an animal in pain. You feel the suffering of an animal deeply as if it were your own. That deep connection allows you to see animals like most people see other humans. This makes it hard for you to comprehend eating meat because you often view animals as others would a family member.
Awkward around people
One of the many fauna empath characteristics is that you find it difficult to engage with other humans. People are bafflement to empath with animals. Most of the time, the motivation behind certain behaviors of other people makes no sense. So, you don't know how to react and you feel awkward. Whereas, animals are easy to read so you feel far more comfortable around them.
You find yourself talking to animals
Feeling the feelings of an animal is so prominent for an animal empath that it is almost as if they are talking to you. If you are an animal empath, you might find yourself having deep conversations that seem one-sided to anyone who hears you talking. They don't understand that you can understand their telepathic responses.
Cries when an animal is hurting
Feeling the pain of an animal is a very real thing for an animal empath. They feel it as if it were their own pain. Animals are so precious to you that it breaks your heart to see them suffer. This means you often end up in tears.
You take on characteristics of your pet
If you have ever been to a dog park, you might have noticed how some people almost seem to resemble their pets and vice versa. A pet's characteristics resonate with their humans personality traits so well that it seems like a match made in heaven.
Why are animals drawn to empaths of this kind? Reasons for empaths and animals connecting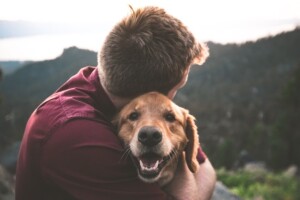 Just as animal empaths are drawn to other animals, the same principles apply to animals being drawn to empaths. They can sense the empathic
Animals can sense your sensitivity
Animals also have the qualities of an empath, but for humans. They can tell whether or not the ability is mutual. This means they can pick out the animal empath from the crowd of humans, and they will gravitate toward them.
They can tell you treat animals with respect
Animals can sense that you are a highly empathic person with a connection to animals. They can tell that you have respect for all animals, almost as if they can smell it on you. Animals know you will not let them down, or hurt them. So, they love to hang out with you and return the same level of respect and admiration.
Animals can sense your discomfort with other humans
As we have mentioned before, animals can also sense the emotions of humans, just like some humans can sense the feelings of animals. If you are a fauna empath, animals will be drawn to you because they can tell you feel uncomfortable around other two-legged beings.
Key takeaways on Animal empaths
Animal whisperers, veterinarians, dog walkers, and shelter volunteers. This is your calling to open up your connection to animals. If you are reading this, the chances are you have some kind of connection to the animal kingdom. All you have to do is keep an open heart and mind around animals, and embrace the easiness of your interaction with them.
FAQs
What is it called when animals are drawn to you?
If you find that animals are drawn to you then you might be an animal empath. This mutual bond you feel with the animal kingdom is almost like your superpower. When an animal is drawn to you, the empathic connection is mutual, and they feel a sense of respect for you.
Why do I feel so connected to animals?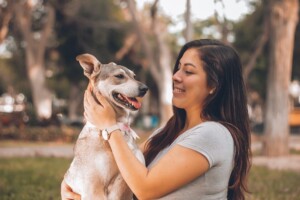 Your connection to animals is not something to frown upon. In fact, it might be your calling to do what truly makes you happy in life. It is a sure sign that you are an animal empath, which means that you can sense the needs, desires, and emotions of other animals.
Do animals heal empaths?
An empath for animals will quickly feel drained of their life force when they are in large social gatherings. human beings are tiring, and this exhausts n animal empaths. Animals are their chosen method for recharging their energy levels. Their soul is most at ease when they are around animals. So, yes, animals can heal empaths energetically.
Curious to know if you are an animal empath? Try this quiz out.
Resources
Interested in becoming a QHHT Practitioner?
Find out how YOU can become a QHHT Practitioner. We offer an entire online course journey to get you started, growing, and achieving your goals.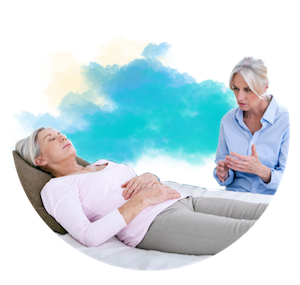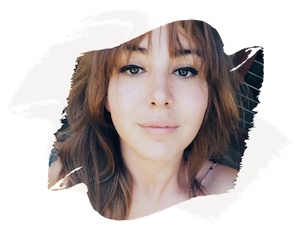 I am a creative and a wanderer. Mysteries and connections are what inspire me to write. While on my path, my purpose is to bring you information to help inspire you on your journey on this place called earth.
Many people are quite familiar with their life path number, destiny numbers, or their personal year numbers. However, not as many understand what the soul number means when they get a numerology reading done. Today we are going to focus on the meaning of soul urge 1, otherwise known as soul…Read More»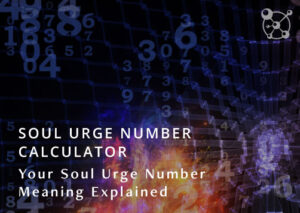 In the world of numerology, the numbers that make up our names hold a profound key to understanding our deepest desires, motivations, and innermost yearnings. These mystical numbers offer a glimpse into the very essence of our souls. Today we are focusing on the soul urge number. Join us on a journey through the world of…Read More»