Spiritual love might sound like some new-age concept. But, in reality, it is the ultimate connection between two people. Today we are going to take a deep dive into this kind of divine connection. We will give our definition of what a spiritual relationship is, explain the difference between a romantic relationship and a spiritually inclined one, as well as list some signs of a spiritual connection. Spiritual love can change your life because love provides happiness joy, and wholeness.
What is the spiritual meaning of love in a spiritual romance?
Most people do not realize the difference between spiritual love and romantic love. The latter is the kind of love you get to read about in books or fawn over in your favorite romantic comedy movies. They are all about romantic gestures, deep words, affection, and all the mushy stuff. Many people think that this is the epitome of love, but there can be an even deeper level to romance. this is where spiritual love comes in. What is the spiritual love meaning for those in relationships, and those who are not?
The spiritual love definition is kind of like unconditional love. It is the type of connection that only a few people get to experience along their journeys. Finding spiritual love means you have worked through a lot of your internal battles. It means you do not love them because they make you feel good, because you already feel good as an individual. It means you love them for their divine connection. Unlike romantic or familial love, spiritual love transcends personal desires and attachments. It is the empowerment of your true nature.
Finding a spiritual romance is not the easiest thing in this day and age. It means that you have found a partner who values you, over and above your physical attraction or sexual energy exchange. The spiritual meaning of love in a spiritual romance involves recognizing the divine essence within yourself and your partner.
What is spiritual love in relationships like?
Finding spiritual love with someone is not something you can search for. the whole point is that they would be divinely on time. However, if you think you have found a soul-on-soul type of intimacy or you are past life lovers reunited, we have listed some signs to help you figure it out along with your spiritual awakening process.
They are your sanctuary
Finding spiritual love with another person means they provide a sense of peace and love vibration frequency. No longer are you fighting feelings of being vulnerable, because you feel safe to open up towards them. They are your sanctuary, the person you feel at home with, no matter where you are in the world.
You have equality
In many relationships, there is a power play between both people involved. Often, there is one dominant person who makes the decisions for both of you or one person who seems to feel they are above their partner. In a spiritual relationship, both people involved are on equal terms. It doesn't matter to them who earns the most money between them, because they see each other as equals in the universe.
A sense of oneness
Your spiritual love will not have you feeling like you want to change the other person. You find mutual respect for each other and embrace each other's differences. you have a sense of oneness that goes far beyond societal expectations.
You see a future together
In many romantic relationships, one side of the relationship has personal reservations. these doubts create an unbalanced connection. Whereas, a spiritual relationship is a deep connection. One that you can see yourself in for many years to come.
You live balanced lives
A romantic partnership often feels like the deepest attachment. But, this is often misunderstood. Your spiritual union should be balanced between spending time together and spending time apart. You understand that your love holds no bounds between time and space, and it will not diminish if you do not spend every waking minute with each other.
Forgiveness comes easily
If you and your partner are in a spiritual relationship, you might find there is no judgment between the two of you. Both sides understand the other's intentions, so there is no offense taken. You understand what they mean when they say something that others misunderstand. Moreover, you do not judge them for their past, as you recognize that was simply a part of their journey to find you.
What if a relationship lacks a deep spiritual love connection?
Most people manage to find a romantic connection, and they live their lives thinking this is it. However, many of these relationships are based on the physical. They lack the spiritual side of their connection, and this is a sign they might not last the test of time. Some people do manage to get through the rest of their lives together in romantic relationships, but they will forever ponder what life might be like on the other side of the fence. They might feel that they are missing something because the spiritual side of them is not being fulfilled.
Do spiritual lovers stay together forever?
A spiritual lover might find a spiritual partner they wish to be with forever. This might be true for some spiritual partners. But, a true spiritual connection means that there are no expectations. This means they might have a deep connection for the rest of their lives, but it doesn't guarantee it. Sometimes a spiritual love can evolve into something else, like a deep friendship. Or, they might love on when the time is right – like if they need to undergo another transformation. Remember, a spiritual relationship goes beyond the physical. so, even if they go their separate ways in the physical world, they understand their love will always remain in the spiritual.
Experiencing a spiritual awakening and romantic love relationship
Going through a spiritual awakening means that you are gaining a deeper awareness. You have come to realize the fallacies you once believed in and see the truth of the universe (at least within your world). It is not likely for you to find spiritual love prior to your awakening, because you have not shed the shadows of your own personal judgment. Once you have worked through your inner demons, or realized the errors of your old way of perceiving, you might find a spiritual connection.
Spiritual love vs romantic love: what's the difference?
Spiritual love and romantic love are distinct forms of affection that operate on different levels of experience and perception. A romantic connection lies predominantly in the physical realm. This means it involves infatuation or passion. It is a feeling of emotional and physical intimacy. Romantic love is typically focused on the fulfillment of personal needs, desires, and the idea of finding a lifelong partner.
On the other hand, spiritual love is above all of the physical limitations of love. It overlooks physical attraction and finds people interesting for who they are on the inside. This kind of connection sees people respecting each other for their divinity, and they allow each other to be the best version of themselves, no matter their earth-bound differences.
Our conclusion on spiritual love
We all deserve to feel true love, both physical and emotional. Spirituality and emotional intimacy are important for any couple leading a spiritual life. We hope that you found this article on spiritual love informative and that you have a better idea of what kind of relationship you're in. If you think this information would be useful to someone, please share it on your preferred social media platform. Don't forget to try our spiritual awakening test free here!
Interested in becoming a QHHT Practitioner?
Find out how YOU can become a QHHT Practitioner. We offer an entire online course journey to get you started, growing, and achieving your goals.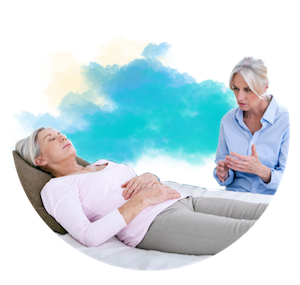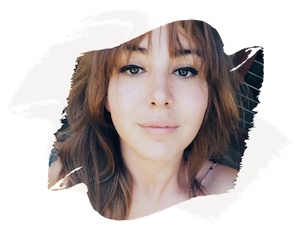 I am a creative and a wanderer. Mysteries and connections are what inspire me to write. While on my path, my purpose is to bring you information to help inspire you on your journey on this place called earth.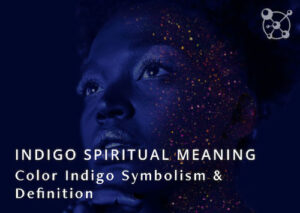 The color indigo is not just a beautiful flower growing in your garden. From ancient times to the modern world, this color has captivated the world with its spiritual and psychological benefits. so much so that it has long been perceived as a magical hue. This article will delve into the many different meanings of the color indigo. We will unravel its spiritual and…Read More»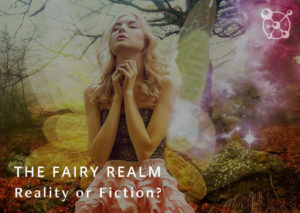 Most of our childhoods are filled with stories about mystical and magical things. We are told stories about mermaids that rule the ocean and how fairies fly through the air catching the light as they flutter by without us even noticing. Few have been lucky enough…Read More»