The theme for today is a very interesting topic. One that is very prevalent in this current timeline we are experiencing. There is so much tumult happening all around the world. Pollution is at an all-time high causing both the barrier reef and the rain forests to disintegrate. There are ongoing wars, and new ones have started. Political views have become a taboo topic because so many people get offended so easily.
We could go on and on about the woes in this life, but that is not helpful. Rather, we would like to talk about physical and emotional healing. We hope this information will give you the tools you need to deal with your own internal trauma, or whatever it is. Thus, providing a means to an end to this chaotic current day. 
Physical and emotional pain go hand-in-hand
This might seem strange to some of you. How can my emotional state cause me physical pain? Well, those who struggle with anxiety might have an answer for you. But, let's discuss it in detail. Both emotions and physical pain are very reliant on each other. Emotions are meant to run through your body freely, acting as a sort of fuel to your drive in life. When bad things happen to us, the emotions we feel are not necessarily the happy kind that we automatically open ourselves up to. What happens then, is these emotions get blocked in our system. Our chakras stop spinning and our energy becomes stagnant. When this happens, we can tell what issue we are having by the location of the block. Furthermore, you can tell where the emotional blockage is by taking stock of your physical pain, or ailments. 
When trauma occurs in our lives, our conscious mind is often unable to process everything that is happening all at once. In order to avoid an overload, those painful aspects get pushed away, including the emotions that go with the event. This means you have not had much time to process the emotion and understand it fully. Blockages of this kind can cause a decent amount of damage not only to one's mental health but our all-around well-being. 
So, if you are struggling with severe back pain, there is a likelihood you have blocked emotions in that area. The same goes for toothache and all other unexplainable physical symptoms you might be experiencing. 
How to release emotions
No amount of pain killers, or anti-inflammatories are going to cure your physical pain forever. You need to find the root of the cause and locate the emotional damage you have endured first. Identifying the pain and becoming aware that it starts with your emotional baggage is not the end, but only the beginning of your road to recovery.  You might have the map in hand, but you still need to find the direction you need to go. 
What we mean by this, is you still need to unblock your emotions by releasing the trauma you have been holding onto, whether you realize you have been doing that or not.  A great way to begin releasing any trapped emotions, is by getting your higher self-involved Remember that much bigger and brighter version of you that is always with you knows everything that happened in your life, and what is still yet to happen. They can help you identify the emotion that has caused the black and bringing the physical pain into your life. 
Many times the emotions that are stuck are anger, resentment, guilt, or you might be holding a grudge against someone. The end-game here is that we need to forgive the situation that caused the emotions. This means forgiving the person, or people, involved, as well as forgiving yourself.  By getting your higher self involved, you will see things from a different perspective. You might even see the situation from the other person's point of view, which can often help you understand their actions, and possibly forgive them through understanding. This might also include seeing the bigger picture, and coming to an understanding of what was actually going on. 
Sometimes you might even find that simply by getting your higher-self involved in your quest to release emotional blocks, they will just show you exactly what you have been holding onto. Deep  down, you already know what it is. But, you might find yourself ignoring that little voice in your heads because you are not ready to let go. 
Let it go
Letting go is one of the hardest obstacles we humans have to overcome. Emotions weigh us down immensely. Through emotions, you develop attachments to other people, objects, and places. These attachments also play a part in your identity. And, when you are facing a dilemma where you need to let go of that attachment, you might feel at a loss. Because letting go of that person or thing is almost like you are letting go of yourself. 
Letting go starts with identifying all perspectives of the situation you are dealing with. This includes the part you played in it because every action causes a reaction and vice versa.  You might not have been a person who pulled the trigger, but you may have stood there and waited for the bang to go off before you moved out of the way. This grudge you hold on yourself for allowing the situation to unfold also needs to be forgiven. It is actually one of the fundamental parts of releasing trauma. 
Final Thoughts…
Be grateful for the experience, or the interaction. The gratitude is for the lesson you learned. Because nothing happens for no good reason. Everything has a reason. So, it is up to you to find out what that lesson is, and you will be amazed at how it opens you up to a fully functioning, and free-flowing life. 
If you are wondering whether or not you need to do some emotional healing, then try out our free quiz! Share your results with your friend if you feel comfortable enough. It might inspire their own self-healing journey.
QUIZ:
Interested in becoming a QHHT Practitioner?
Find out how YOU can become a QHHT Practitioner. We offer an entire online course journey to get you started, growing, and achieving your goals.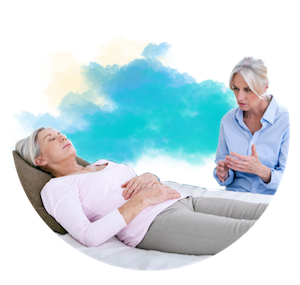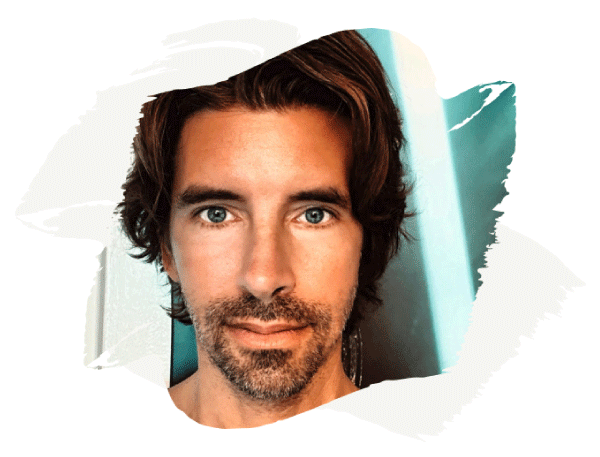 "The purpose of my life is to be a vivacious and highly abundant business and spiritual maverick. Bringing the highest level of consciousness into the world for the greatest good."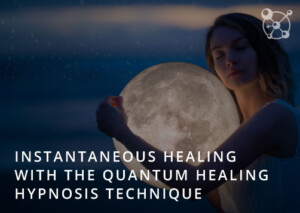 Imagine a world where healing is done purely through energetic work. A world where synthetic medication is a thing of the past because now we can simply go visit a reiki healer or a QHHT practitioner. No longer will we need to pay for expensive medical aid where…Read More»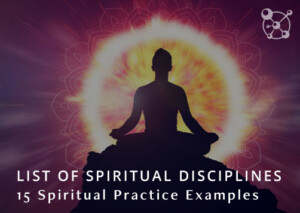 Your spiritual practice is not all crystals and moonlight. There are so many facets to our spirituality than what many people realize. Spiritual disciplines are can help us develop greater awareness of our inner selves and our place in the world. They can help us overcome negative patterns and habits, and…Read More»