What is inner work? Basically, it is a journey of inner healing. In this day and age, we each deal with so many negative events and situations and are still expected to function in society. In this article, we will be discussing why inner work is so important as well explain exactly how to do inner work exercises
What is inner work?
Our Inner work definition is that it is the exploration of your deepest thoughts and feelings. What is a spiritual awakening? As we learn our spiritual awakening meaning, it is the psychological examination of your inner self for the pure benefit of understanding oneself. This can help us realize any limiting beliefs that are preventing our personal growth. Not only that but inner work, meaning shadow work, can set in motion a period of healing as you bring to light that which you knowingly, or unknowingly, hid from yourself and the world around you. This spiritual awakening test could help you, too.
Throughout our lives we each experience a myriad of events. Some good, and some bad. The not-so-fun situations often have a habit of being repressed within our memories. Always there, but never thought of. These cause a kind of glitch in our overall well-being, as it eventually takes a toll on our daily lives. From time to time, you can catch a glimpse of your shadow self, lurking beneath the surface. It comes in the form of out-of-character behavior, limiting beliefs, or self-sabotaging negative thoughts. This can have a negative impact on each area of your life.
By doing some shadow work, or inner work, you might be able to identify the roots of those thoughts and behaviors. What are the characteristics of a spiritual person and how will know if this assist you with inner work? The key to inner work is self-awareness. Once realized, you can reframe most memories and previous thought patterns. Eventually, it takes hold, and you will be able to form a healthy relationship with yourself and those around you. Ready to learn how to start your spiritual journey? Read on!
Why use inner work for spiritual awakening purposes?
A spiritual awakening is not all fun and games. Many people do not realize the tumult that comes with this period of personal growth. A spiritual awakening brings everything that you have not addressed yet into the forefront of your reality. The experiences you will face will feel like chaos is running strife in your life. You might feel like you are all alone in your struggle and the once idealized aspects you will no longer make sense.
Inner work can help ease the spiritual awakening. A meditation alter could help you, too. It will bring the parts of you that confuse you into the light so that you may understand them better. Your spiritual growth relies on inner work to purge any thoughts and feelings that are only holding you back.
Here's how to do inner work exercises
In this next section, we will be discussing some methods for inner work so that your healing journey of self-discovery and exploration can commence. Here are some great techniques that can initiate thinking inward.
Meditating
Reframing
Listening to music
Go forth into nature
Mindfulness
Meditation
Meditating is a no-brainer when it comes to inner work. It is one of the best relaxation techniques known to human beings. during this quiet time, your thoughts can roam freely, and you might come to notice a negative thought pattern or two. In order to use meditation for inner work, one must sit comfortably in a quiet space. Take in a few deep breaths to ground yourself. Make sure you have set an intention before you start.
Take stock of the thoughts that you try to push away when they pop up. Ask yourself why you are afraid to embrace it. Keep a journal handy so that you can write about any thoughts that are left unresolved. You can revert back to that later. This can also help you see the progress you have made from a time you thought you might not make it.
Reframe your thoughts
Re-framing is a big part of inner work. You will find it repeated throughout most of these techniques. It is the art of finding gratitude in a negative memory or thought. every situation in life comes with a lesson. If you look back at a previous tumultuous time in your life, is your progress since then not remarkable? Always remember that with each lesson you grow.
Listening to music
Our senses are always active, and certain sounds and smells can literally send us right back to a point in our past. Sometimes, a song can trigger a bad memory, or put you in a bad mood. Try to find the root of the memory, and instead of pushing it away, look for any aspect that you can be grateful of that memory.
Go forth into nature
Nature is a wonderful way to connect with your inner self. Go fourth into a nature, an ecosystem of your choosing. Mother nature has a wonderful way of igniting us from the inside. Let the peacefulness of your surrounding fill you up from the inside. This would be a great place to do meditation like we mentioned as the first technique.
Mindfulness
Being mindful is not limited to being aware of how your actions affect other. It is also being aware of negative thought patterns that sabotage your efforts. It being aware of how you are preventing yourself from growing.
Take stock of the moments when you allow doubt to keep you from doing something. This could be applying for a new job, or going on that date, or even something as simple as getting all the laundry done in one day. Every time a negative doubting thought pops in, embrace it, and then replace it with a more positive affirmation. Your words matter, and every syllable counts.
Write in a journal
Writing in a journal is one of the greatest methods for inner work. It is a safe space for you to get all of those scary thoughts down onto paper. No one has to read it, unless you want them to. So, this means you can get as expressive as you want. When you are ready to do some inner work, you can go back to that you wrote and examine your thoughts.
These are only a few of the many techniques you can do for Inner work and inner healing. Everything starts with awareness, and should end in gratitude.
Key takeaways
Inner work is essential for personal and spiritual growth. It allows you to process your negative and positive thoughts so that you can move on from the parts of you that are holding you back from your full potential. Inner work an bring the past back up to the present, and by doing so allowing those unresolved memories to finally make sense in terms of the grand scheme of things.
Resources
Interested in becoming a QHHT Practitioner?
Find out how YOU can become a QHHT Practitioner. We offer an entire online course journey to get you started, growing, and achieving your goals.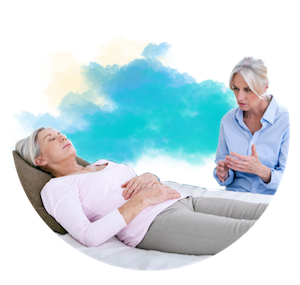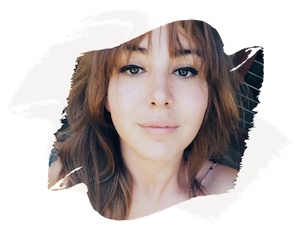 I am a creative and a wanderer. Mysteries and connections are what inspire me to write. While on my path, my purpose is to bring you information to help inspire you on your journey on this place called earth.
Spiritual love might sound like some new-age concept. But, in reality, it is the ultimate connection between two people. Today we are going to take a deep dive into this kind of divine connection. We will give our definition of what a spiritual relationship is, explain the difference between a romantic relationship and a spiritually inclined…Read More»
Society expects a lot from us. Starting thousands of years ago, genders were given certain roles to play, and our age is meant to define our way of living. Julia Cannon recently celebrated her birthday and was left with a realization that she certainly does not feel her age. However, this is a direct result…Read More»