You might be someone who prefers to hang out with smaller groups of people rather than in large gatherings. Empathic people are intuitive and highly sensitive. We will discuss the different types of empaths that you might encounter throughout your life. If you have ever asked yourself: "Am I an Empath?" then take our empath quiz which we have included below.
Am I an empath? Take the psychic empath test

So, what is an empath? There is more than one type of empath (you can find our which type you are with our types of empaths test). Some are more sensitive to physical attributes or symptoms, and others are more prone to the emotions of others. Regardless of your empath abilities, you will feel obligated to take care of others, even if it means putting your own mental health at risk.
If you have ever asked yourself, "am I an empath"?" you might very well be! Here is a list of the different types of empaths. Once you have read this through, take our quiz to help determine what type of empath you are.
1. Emotional Empath
When you think of an empath, most people think of the emotional empath. This means you can tune into other people's emotions. This can be great if your friend is in a good mood, but if they are in a bad mood it can be exhausting. This type of empath is particularly sensitive to narcissists.
2. Intuitive Empath
Having similar empath traits to an emotional empath, an intuitive empath can read between the lines of any situation. They know what is really going on, and they can sense a person's intention.
3. Physical Empath
A physical empath tunes into the physical symptoms of the body. If your friend falls and scrapes her knee, yours might go red and inflamed.
5. Animal Empath
An animal empath will be able to sense what an animal is trying to convey. Another word for this type of empath could be an "animal whisperer" because they can sense the needs of the animal and communicate with them in an attempt to soothe them.
6. Plant Empath
A plant empath can sense what might be wrong with the plant. They will be able to tell if it needs more sunlight and water, or if it has been given too many nutrients.
7. Earth Empath
An earth empath is tuned into mother nature. they can sense the nature-based energy of the world as a collective.
How to interpret the accurate empath test results
This quiz will help you determine the type of empath that you are. Answer each of the questions honestly, and think each of them through properly before selecting your answer.
QUIZ
Did you enjoy the are you an empath quiz questions? Then share the empathy test online with a friend!
If you found this helpful, then your friends might as well share the result you got onto your preferred social media platform to help spread the word about the complexities of empathic people.
Interested in becoming a QHHT Practitioner?
Find out how YOU can become a QHHT Practitioner. We offer an entire online course journey to get you started, growing, and achieving your goals.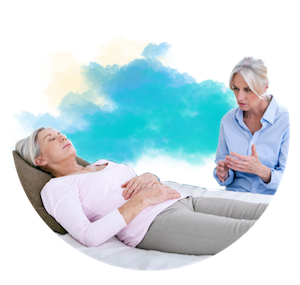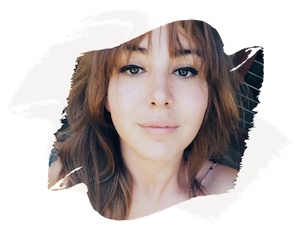 I am a creative and a wanderer. Mysteries and connections are what inspire me to write. While on my path, my purpose is to bring you information to help inspire you on your journey on this place called earth.
Many people are quite familiar with their life path number, destiny numbers, or their personal year numbers. However, not as many understand what the soul number means when they get a numerology reading done. Today we are going to focus on the meaning of soul urge 1, otherwise known as soul…Read More»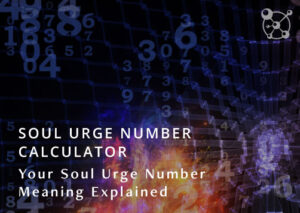 In the world of numerology, the numbers that make up our names hold a profound key to understanding our deepest desires, motivations, and innermost yearnings. These mystical numbers offer a glimpse into the very essence of our souls. Today we are focusing on the soul urge number. Join us on a journey through the world of…Read More»