Almost all of us have traumatic memories that plague us, but many have memories that we simply cannot remember at all. Hypnosis for memory recall is a phenomenon that one can attempt to remember said repressed memories so that one might resolve some unexplained behaviors.
Can hypnosis improve memory?
The question of whether or not hypnosis or past self regression is a remedy for forgotten memories is better understood when you understand how your memory works in general. The first stage is known as acquisition, and this is basically where the event happens that would later become the memory. This usually encapsulates all of your senses. The next stage is called retention, and this is where it takes the acquired memory and stores it within the appropriate area of the brain. The last stage is known as recall and depending on how well your brain stores the memory, this is the part where you remember, and your brain recalls the memory. the detail of this recall is dependent on how well you acquired the memory in the first place.
Hypnosis for memory loss or hypnosis to forget does not work the way you might have initially thought. It is not necessarily about improving your brain's capacity to recall memories like childhood memories that may or may not have been forgotten on purpose because they stem from traumatic events like child abuse or the loss of a loved one. Hypnotherapy for memory can transform your traumatic memories into neutral memories. 
Hypnosis for memory recall: does it work?
Using hypnosis to remember something from your childhood memories that your subconscious mind purposefully put away so that you cannot recall it is done using regression therapy. Memory recall is based on triggers that bring up the memory. The hypnotherapist will get you into a hypnotic state, and they will focus on certain aspects of this particular memory in hopes that this will trigger further recall of the memory. You will be in a complete state of relaxation yet your awareness will be on hyper-drive, which means you will always be in control throughout the hypnosis session.
There is not much proof on whether or not this works, but there have been some studies done on how the brain activity of the hypnotized person correlates with the suggestions. On the other hand, there have also been studies that found that people under hypnosis may create false memories when they attempt to recall.
Ways to use hypnosis for memory recovery
If this has triggered some interest in you, here are some ways in which you can use hypnosis to improve your memory recall.
Using self-hypnosis for memory recall
This is a great option if you are preparing for an upcoming exam. You can use self-hypnosis techniques before your study session to help your acquisition of the memories, thus facilitating better recall of the information needed to pass your exam. This might be similar to guided meditations.
Using hypnosis for repressed memories
A session of QHHT past life regression can help with repressed memories.  Click here if you would like to learn how to learn past life regression. 
Hypnosis to remember childhood trauma
Using hypnosis for childhood trauma is known as age regression therapy. The memory is "forgotten" because it is your mind's way of coping at that young age. This is also known as dissociation.
Hypnosis to forget trauma works a little differently. You cannot erase something from your memory, but seeing as memory is highly influenced by emotions, the regression therapist will be able to curb the way you feel about a certain traumatic memory. You will still remember every detail, but the trauma will not consume your every moment as it did, leading to a hypnosis personality change.
Self-hypnosis for repressed memories
Hypnosis for remembering past events that have been repressed by your subconscious mind is an extremely rare phenomenon. So rare that many researchers will argue whether or not it is possible. An example is children who remember past lives. One can use self-hypnosis techniques to rather improve our ability to acquire memories than recall repressed ones.
Key takeaways on hypnosis for memory retrieval
If you are thinking about dabbling with some regression therapy for repressed childhood memories, or maybe you want to improve your memory retention for your study sessions, either way, hypnotism is something that should not be taken lightly. Make sure that the practitioner comes recommended before you book your session. Remember, there are many different types of hypnosis techniques you can try.
FAQs
How does hypnosis affect memory?
Hypnosis cannot necessarily make you remember your repressed memories, but it might help to trigger more memories of an event that you have suppressed within your subconscious mind. the hypnotherapist will focus on the other details of the event in the hopes that you will suddenly recall something that you could not remember before.
Can hypnosis erase memories?
Most people use hypnosis to recall repressed memories, not to repress a traumatic memory. You will not be able to erase the memory, but the hypnotherapist will be able to suppress them to a point where they do not consume your every waking moment.
What type of memory does hypnosis improve?
Hypnosis is great at improving your short-term memory. this is particularly useful when you are studying for an exam or trying to rehearse your lines for a school play, or your speech at your sibling's wedding. You can practice some self-hypnosis techniques that will help with the acquisition of the memories as well as the retention of the information. This way, the recalling of the information from your short-term memory will improve drastically.
Resources
Interested in becoming a QHHT Practitioner?
Find out how YOU can become a QHHT Practitioner. We offer an entire online course journey to get you started, growing, and achieving your goals.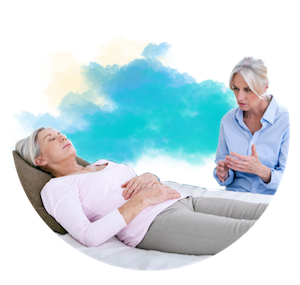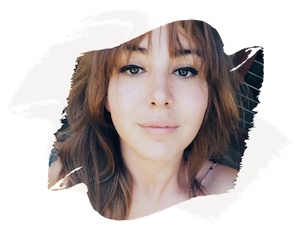 I am a creative and a wanderer. Mysteries and connections are what inspire me to write. While on my path, my purpose is to bring you information to help inspire you on your journey on this place called earth.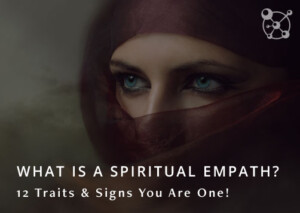 What is a spiritual empath? Many of us have had a friend at some point in our lives that claimed they could sense spirits or angels. Maybe that friend is you. Spiritual empaths are not only sensitive to other people's emotions, but they can sense when beings of the spirit realm are present. In this…Read More»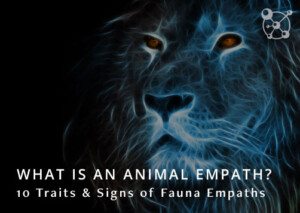 What is an animal empath? Do you have one of those friends that spend most of their time with their pets? Is that friend actually you? The chances are you might be a fauna empath, and able to sense the needs and desires of all animals….Read More»