We've all heard these miracle stories of how your friend was able to quit smoking, lose lots of weight, or take away their negative thought processes blocking them from starting their dream business. Have you been curious to see if personality hypnosis could work for you? You have? Good! Keep reading, you might be pleasantly surprised by what you learn here today.
Can hypnosis change your personality?
A better question might be, "Can hypnosis change our outlook on life?" We all grow up with certain ideas and perceptions of ourselves. What is interesting, is how often these perceptions are learned and have become habitual. If you constantly tell yourself that you are lazy, then that is what you will become. Hypnotherapy and various hypnosis techniques can alter that perception by creating a different neurological pathway towards a more motivated life, or any perception you desire.
Can hypnosis change behavior?
The same can be said for when a traumatic event occurs, often our subconscious mind blocks out the memory to help shield us from the painful memories. But, no matter how much it tries to plug them up, they tend to leak out in the form of inexplicable behavior. Sometimes grief over a lost loved one can lead you to feel empty so you develop bad eating habits to try to fill the void. Anxiety might lead you to nail-biting or disorders like OCD.
Hypnosis can help with pain management whether it is emotional or physical because it can curb the way you perceive the memory. It can bring the memory to your awareness but make it so that it does not consume your consciousness all the time. It can help you see these events that were perceived as traumatic as a learning curb for growth, rather than
How can someone use hypnosis to change personality?
Here is a step-by-step explanation of how hypnosis can be used to alter your personality or change the way you perceive a certain event. 
1st step: Accepting & Acknowledging
Hypnosis works only if you choose to be hypnotized. This means that you need to be fully open to the idea of being hypnosis. in that case, the first step is to become aware of what you want to change about yourself, or what perception you would like to curb. These could be behavioral changes for bad habits like overeating or smoking. Or you could be battling mental health issues like anxiety and low self-esteem or phobias of public speaking and being in small spaces.
Without being aware of it by accepting that you need the help and acknowledging what the problem is, your brain will not respond as well to the hypnotic induction, whether it was done by a clinical hypnotherapist or you chose self-hypnosis.
2nd Step: Taking Action
Accepting that you need the help is one thing, the next step is taking action on that acceptance. This means setting some time aside to research the best form of hypnosis that works for you. There are apps available that you can download that will list some self-hypnosis techniques and how they can help you, or they give you the option of booking a live session online with a professional hypnotist or clinical hypnotherapist.
Taking action also comes with booking an appointment with your chosen hypnotist or setting the date on your calendar for the self-hypnosis session. Setting it in stone makes it seem more real, and this helps with the next step – preparation.
3r Step: Preparation
there are a few things to keep in mind before you start your hypnosis session. You have already mentally prepared yourself for the whole thing in the first step, by accepting the problem and acknowledging that you need help. This part is where you physically prepare yourself. Hypnotic induction puts you into a deep state of relaxation. During this relaxed state many people have been known t fall asleep, so make sure that you are fully rested before the session.
Make sure that you are wearing the comfiest clothes that do not itch or irritate the skin at all. this will ensure there are no distractions to easily slip into that trance-like state.
4th Step: Take It As It Comes
Hypnosis is all about the subconscious mind. Your hypnotherapist has no control over what happens there, they can only use hypnotic suggestions to help lead you towards positive changes that you realize yourself. Being a form of psychotherapy, these suggestions might trigger memories or emotional responses but you are always safe within the comforts of your home or the hypnotist's room.
Listen to the words of the therapist or of the recording you chose, and let them wash over you – remember, you are always in control. If you are struggling to get into the trance-like state, repeat any affirmations or mantras in your head, or the one provided in the recording. A lot of this is dependent on your breath work, so make sure that you focus on that too.
5th Step: Resting Time
It is not uncommon to feel tired or drained after a hypnosis session. there is a lot of brain activity in the sub and unconscious mind. This kind of activity usually goes unnoticed or happens during dreams, so we easily tire from it. The resting period is the time where you process the information, as well as integrate what you learned into your personality, whether you realize it or not.
Do not be surprised if your body cannot resist a good afternoon nap. Or you might drink a large glass of water and go to sleep for the night super early.
6th Step: Repeat the Process
Hypnosis is not once-off kin of thing. Just like the muscles in your body, your brain is a rather intelligent muscle and it needs to form muscle memory or habit. This means that you will need to listen to the recording for at least seven days after the first session. your hypnotherapist might give you a self-hypnosis technique inclusive of an affirmation that you must repeat every morning, or throughout the day as you feel necessary.
Ways hypnosis personality change techniques cannot be used
Hypnosis might seem like the miracle cure by now, but the unfortunate thing is that it is not the ultimate answer to all of our internal battles. There are several things that we as humans struggle with, but we cannot turn to hypnosis as the answer. Here are a few examples and hypnosis facts:
Gender Identity
Gender Identity is a decision you have made for yourself. so, no matter how much you wish, you cannot change the way you perceive yourself. However, it might be able to help you not care what other people and general society think as much. This will facilitate self-love and allow you to be the way you want to be in peace.
Religion Or Belief System
Hypnotherapy might be able to curb the way you perceive your belief system, but the root of the belief and the underlying meaning behind it will remain the same. This is because it is usually ingrained into your subconscious and conscious mind.
Making you Do Something Against your Will
As we have mentioned, hypnosis is something that you have chosen to do. It is not possible to induce hypnosis in someone unsuspecting. This means that you cannot be made to do anything against your will, so you can rule out being made an accomplice to crime or anything else that you do not want to do.
Usage of dissociative identity disorder hypnosis
Clinical Hypnotherapy can also be used for an array of mental health issues like DID, dissociative identity disorder, or other personality disorders. We are not able to eradicate the disorders at all, they are the mind's method of protection from the traumatic event. Hypnosis for memory recall is used, but it cannot change the memory entirely. This is not something you should try at home alone, and make sure that you are seeing a certified clinical hypnotherapist.
Can hypnosis change personality? Key takeaways
Hypnotherapy is something you can try out at home unless you are dealing with heavy mental health problems of course. It is a beautiful and practical way to improve your self-esteem and change your overall outlook on life and there are many other things hypnosis can help with.
FAQs
Can post-hypnotic suggestion create a trigger in a person that causes them to react violently?
Many people believe that post-hypnotic suggestion places you right back into a state of hypnosis. This means that you choose to do it every morning, or when you feel necessary. An example of this would be to tell yourself after a meal, "I am sufficiently satisfied and do not need more food". This can help with over-eating issues. This also shows that you do the post-hypnotic suggestions, so you will be aware if they are suggesting something you do not want to do.
Can hypnosis force people to act against their will?
This is one of many hypnosis myths. Hypnosis is only possible when you have made the conscious decision to be placed under it. Contrary to popular misconceptions, you are conscious of everything the entire time because your awareness is heightened. This means that you will be aware f every suggestion the hypnotherapist puts forward and you will be able to snap out of it whenever you want.
Can hypnosis cause multiple personality disorders?
Clinical hypnotherapy is not able to take the disorder away from you, but what is interesting is the ability of hypnosis to curb your perception of each memory. These personality disorders are often formed by a traumatic event, and hypnosis can assist with the recall of these memories that may have caused your altered personality in an attempt to cope with the ordeal and protect your conscious mind.
Interested in becoming a QHHT Practitioner?
Find out how YOU can become a QHHT Practitioner. We offer an entire online course journey to get you started, growing, and achieving your goals.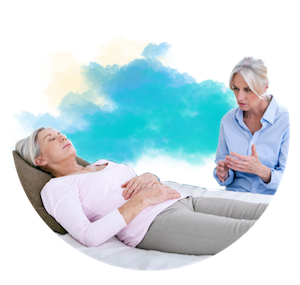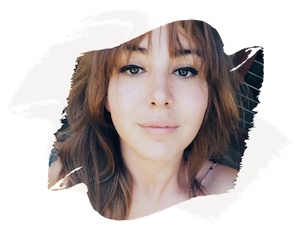 I am a creative and a wanderer. Mysteries and connections are what inspire me to write. While on my path, my purpose is to bring you information to help inspire you on your journey on this place called earth.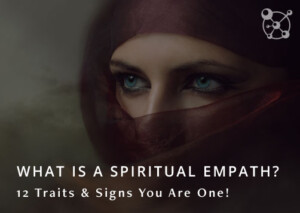 What is a spiritual empath? Many of us have had a friend at some point in our lives that claimed they could sense spirits or angels. Maybe that friend is you. Spiritual empaths are not only sensitive to other people's emotions, but they can sense when beings of the spirit realm are present. In this…Read More»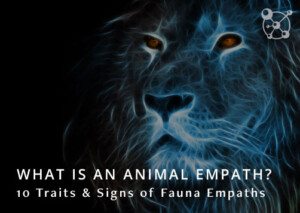 What is an animal empath? Do you have one of those friends that spend most of their time with their pets? Is that friend actually you? The chances are you might be a fauna empath, and able to sense the needs and desires of all animals….Read More»