Life without judgment seems like a dream to many of us. There are countless songs written, telling stories of dreamy days when we all get along. Bob Marley and John Lennon would be so proud if we managed to achieve such a state of being. One where people didn't feel the need to feed their egos by putting others down for the sake of their pride. We might have made some headway in the direction of no judgment, but we still have a long way to go before we get to that point. Acceptance is harder than it sounds!
Today we are going to discuss how we can get to that point in our conscious development where we rise above our pre-conceived ideas, and live a life with a devout love for every living thing within the universe. This would require a massive amount of self-work. And some of us can achieve this in one life. But, there is more to it than meets one physical life.
We Need to Experience Duality
The duality of life refers to the concept that there are two opposing forces or aspects that exist in everything in life. This duality is often characterized as light and dark, good and evil, or positive and negative. It suggests that every experience or situation has both positive and negative aspects and that one cannot exist without the other. For example, joy and happiness cannot be fully understood or appreciated without experiencing sadness and pain. The duality of life implies that there is balance and harmony in the universe and that all things are interconnected.
It is important to see the duality of life from both sides of the coin because it allows us to gain a more complete understanding of ourselves, others, and the world around us. When we only focus on one aspect of a situation, we miss out on valuable information and insights that can help us grow and learn. Seeing both sides of the coin allows us to gain a more nuanced perspective, which can help us make better decisions, improve our relationships, and live more fulfilling lives. It also helps us develop empathy and compassion for others, as we recognize that everyone experiences both positive and negative aspects of life. By embracing the duality of life, we can learn to appreciate the richness and complexity of the human experience.
We, as human beings, have a responsibility to let go of our one-track minds. We need to embrace the diversity of our world by accepting everything that comes with it. Some see this as a challenge because our world is rich with culture and personal preferences. However, a challenge doesn't necessarily have to be a bad thing. This just allows us to grow and expand, just as the universe grows and expands. By accepting everything as it is with unconditional love, we are shedding the judgment we once had.
Duality in Past Lives
During QHHT sessions, clients have found that they have lived other lives as all sorts of beings. Some have been pieces of stardust floating around the universe, and others have been plants of strange and far-off planets. However, when it comes to experiencing life as a human being, many are surprised to find they have not always been a male or a female. Some, who might be new to the concept, were surprised, and almost in denial over the fact. 
It is important to know that we have all been all kinds of beings. So, you may have been a man in your past life, consort to a queen. Or, you may have been a homeless girl in another. It all comes down to how you treat others in your life. Are you building up karma by judging others you deem below you, or, are you compassionate toward them? Let's say you were a King, or a nobleman, those who looked down on poorer people. The judgment you had for others means you are building up karma, which is not ideal. Having karma means you cannot progress any further. So, what happens is you will most likely come back as someone who is judged for the same reasons you were judged in that previous life. The karma needs to be paid back somehow, and this is the way the universe works. We are taught hard lessons through experience. 
We need to experience every form that this human life has to offer. That way, we understand each experience. Therefore, we have less judgment. The idea is to get to a place where we love and accept everything for what it is, without expecting it to match our frequency. 
Interested in becoming a QHHT Practitioner?
Find out how YOU can become a QHHT Practitioner. We offer an entire online course journey to get you started, growing, and achieving your goals.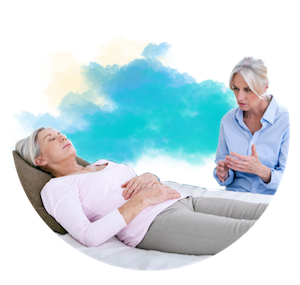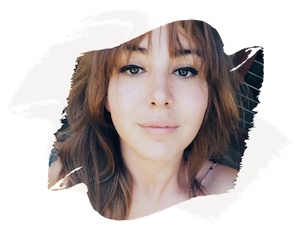 I am a creative and a wanderer. Mysteries and connections are what inspire me to write. While on my path, my purpose is to bring you information to help inspire you on your journey on this place called earth.
Many people are quite familiar with their life path number, destiny numbers, or their personal year numbers. However, not as many understand what the soul number means when they get a numerology reading done. Today we are going to focus on the meaning of soul urge 1, otherwise known as soul…Read More»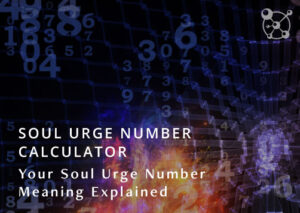 In the world of numerology, the numbers that make up our names hold a profound key to understanding our deepest desires, motivations, and innermost yearnings. These mystical numbers offer a glimpse into the very essence of our souls. Today we are focusing on the soul urge number. Join us on a journey through the world of…Read More»