Society expects a lot from us. Starting thousands of years ago, genders were given certain roles to play, and our age is meant to define our way of living. Julia Cannon recently celebrated her birthday and was left with a realization that she certainly does not feel her age. However, this is a direct result of the societal norms, which we have placed on ourselves. We have made ourselves prisoners of ageism and expectations. Julia wishes for each of us to realize we are not a product of our age, and that we should act according to how we feel. Rather than how we think we should.
When it comes to our spiritual journey, this is entirely the case. Each of us is on a different path, and there is by no means a competition to finish first. Some people learn faster than others in one aspect, but slower in another. Just remember, life is not a race. Today we are going to take a deep dive into the world of hypnosis. In particular, QHHT, and how we can use it as a tool to shape our minds. And thus, recreate a world without expectation – just love.
Expanding with QHHT 
Just as we have placed expectations on ourselves that tend to limit our way of being, or prevent us from living up to our potential, spirituality too has been lumped into the same limiting force. So many of us believe that we have to be a certain way or think in various patterns in order to be spiritual. However, there are so many different levels of spirituality, and each of us is on our own journey. Therefore, no one can expect to have achieved a certain level of their spirituality by a certain age because we all start at different points in our lives. Having an awakening is not a once-in-a-lifetime opportunity. One can experience multiple awakenings throughout their life. A great tool for realizing awakenings is QHHT.
The same can be said for hypnosis. So many people assume it's meant for the entertainment industry and not spiritual at all. But, there is so much more to our universe and ourselves than some might realize. QHHT can facilitate phenomenal experiences that give you a different perspective on pretty much everything in life. Once you have these experiences, there is no going back to your old way of living.
Hypnosis is More Than You Expect 
Furthermore, when one imagines what it's like to be hypnotized, we instantly think of the hypnotist shows where they call people up on stage and make them cluck like chickens. When they come out of it, they have no memory of the strange things they did on stage. This type of hypnosis is entirely different from QHHT. Firstly, with QHHT you are entirely aware of what is happening while under hypnosis. Your senses are tuned in, and you are hyper-aware of your thoughts and feelings. 
Secondly, you will be in full control of the session. So, the QHHT practitioner cannot make you do something you do not wish to do. There will be no mind control or any form of manipulation. Everything you see is being shown to you by your higher self and your spirit guides. They know what you need to learn to further your development. Thirdly, you will remember everything that transpired in the session. Many practitioners will record the session so that you can refer back to it at a later stage. It's merely to prevent you from forgetting something important. 
That being said, if you have gone for a QHHT session, and you feel it did not work. You might be placing certain expectations on the practice. Even Julia Cannon believed that hypnosis did not work for her. It wasn't until years later did she realize she had been there all along. It just wasn't how she expected. Release your preconceived ideas, and allow yourself to flow into the session. Surrendering to the guidance of your higher self is one of the most powerful things you can do for yourself. 
Connecting With Your Higher Self
Did you know that your body is but a small part of your true self? It's true! We come to Earth to live a life filled with everything that makes us human. However, we are never alone on this journey as our guides are with us the whole way. However, some people are not aware of this. They go through life ignoring the signs and messages the higher beings send us. 
Even the most spiritual people can be blind to the messages they receive. In these cases, QHHT is an amazing tool that can help you realize your true path in life. You might not tap into a past life in every session. But, you will always be shown what you need to know at that moment in your life. 
Healing with QHHT
Just as we have said before, we'll say it again. There is more to life than what you know now, and there is more to QHHT than what you expect. People with chronic pains and illnesses have sought the help of QHHT practitioners to bring some sort of relief. Many have seen far greater results as their ailments were healed almost instantaneously when medical doctors tried and tried again. 
Physical pains and illnesses are like symptoms. Just like how scabs are a symptom of chickenpox, chickenpox is a symptom of a much bigger energetic issue. By inducing hypnosis, practitioners can help their clients realize where the issue is coming from. They can treat, and heal, the issue from the root. Healing can also happen on an emotional level. By changing our perspectives, we become pioneers of the life we want to live, not the one we are expected to live.
Interested in becoming a QHHT Practitioner?
Find out how YOU can become a QHHT Practitioner. We offer an entire online course journey to get you started, growing, and achieving your goals.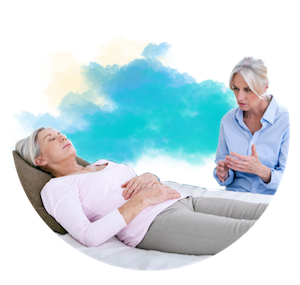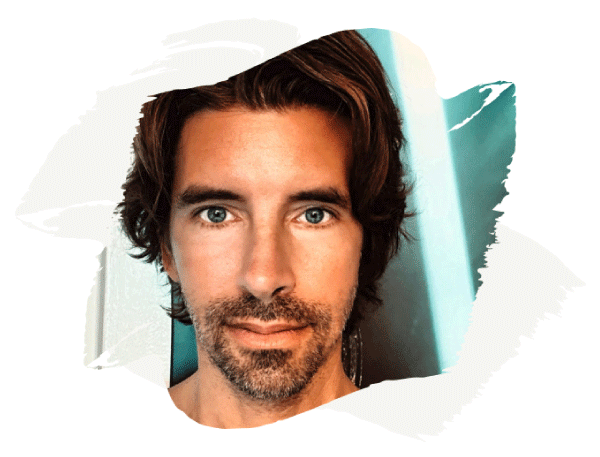 "The purpose of my life is to be a vivacious and highly abundant business and spiritual maverick. Bringing the highest level of consciousness into the world for the greatest good."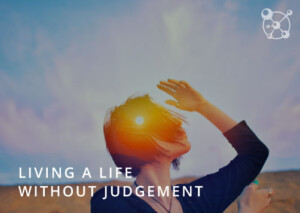 Life without judgment seems like a dream to many of us. There are countless songs written, telling stories of dreamy days when we all get along. Bob Marley and John Lennon would be so proud if we managed to achieve such a state of being. One where people didn't feel the need to feed their egos by putting…Read More»
Dolores Cannon, a renowned author, and hypnotherapist was a pioneer in the field of metaphysics and past-life regression. She dedicated her life to exploring the mysteries of the universe. One of her most intriguing areas of research was her work with people who said they were abducted by extraterrestrial…Read More»