The 13 female archetypes quiz is one of the best ways to understand the various feminine energies that we each possess. There is magic in understanding the energy you give out, which can help you with maintaining healthy relationships. We have made a test that will help you find out the archetype that you live by.
Female archetypes quiz: which one are you? Take the female archetype test to find out!
If you have been curious to know which of the feminine archetypes you are, then you are on the right page at the right time! We have made a feminine archetypes quiz free for you to try out, based on the descriptions from Women Love Power.
Start the quiz now!
What female archetype am I? Your feminine archetypes test results
Which female archetype are you? This is a valid question for most of us, otherwise, you wouldn't be reading this. This feminine archetype quiz can help you understand yourself better, which can help you understand how you interact with others, as well as the reactions that might not have made sense to you before.
How to interpret the 13 feminine archetypes quiz 
This 13 feminine archetypes quiz is quite simple. You might find that you relate to more than one of the archetypes, but generally, there will be a predominant archetype that you connect with. To take this female archetype quiz, you will better be able to understand your behavior and interactions with the world.
What are the 13 female archetypes?
Have a look at the 13 archetypes below:
1. The Boss Archetype
These women are often referred to as domineering personalities. Often confused for being "bossy". But, in reality, boss archetypes are simply keen to get things done. Their fulfillment comes from their independence and success, rather than connecting with others sensually like the siren. Boss archetypes are goal-driven, and career orientated.
2. The Siren archetype
The feminine energy of a siren is one based on sexuality. Otherwise known as the seductress, these women are blessed with a great amount of confidence, which they channel in an erotic way. The libido of a siren archetype is one of most men's dreams. Ultimately, the siren is ruled by the lover archetype.
3. The Coquette archetype
The coquette archetype is dominated by the huntress's personality traits. These women crave independence and freedom, choosing rather keep their emotions at a distance. They are also ruled by lovers, making them irresistible to men. They are sensual beings, and even though they are very capable of maintaining a healthy relationship, it is not usually their first priority.
4. The Diva Archetype
Diva archetypes speak for themselves on all matters. They thrive off being the center of attention and making decisions. They are born to wear a crown, which makes sense because their second dominant archetype is the queen. They have very intention to find a lasting relationship, or to get married and for that marriage to be forged in regal strength, whilst maintaining your freedom to do what you wish.
5. The Bohemian Archetype
The free spirit of a Bohemian archetype is addictive for all who meet her. They are independent and unwavering by the opinions of others. They are a perfect balance of the siren and the huntress, craving sensual intimacy, but also appreciate their alone time and inner strength.
6. The Sophisticate Archetype
Being dignified and graceful, the sophisticated archetypes are poised and composed. They are ruled by both the siren and the sage, driving men crazy with their sensual prowess and witty charm. They have the ability to choose their partners, but they allow them to think they did the choosing.
7. The Ingenue archetype
The ingenue archetype is one who can do just about anything and will attract the eye of every person in the room. They could simply be walking, or raise an eyebrow, and men, or women, will fall to their knees. The charisma of an ingenue is off the charts. To put this archetype into perspective, Marilyn Monroe was an ingenue archetype.
8. The Gamine archetype
Gamine archetype personality types are ruled dominantly by the maiden and the lover. They are the wild women of all the archetypes, preferring a life of fun and spontaneity. As opposed to living by the rules of the book. The mischievous side to these women is not overruled by the open heart they live with. As these women grow, their youth-like personalities do not age with them, and they manage to keep that inner child thriving.
9. The Enigma Archetype
The enigma archetype is dominantly ruled by the mystic, as well as the lover archetype. The personality traits include much internalization. They prefer to seem aloof but often come across as quirky because of it. Enigmas are introverts who do not crave connections with others or attention for that matter. They manage to feel complete just by being with themselves. They are grounded and wholesome, allowing their partners to really "feel seen."
10. The Goddess Archetype
Goddess archetypes shine with an aura that is bright, and glimmering. They are often emotionally aloof, keep their partners at a distance. Thus, making themselves seem even more irresistible. Goddess archetypes have a striking appearance, which pertains to their aura. Regardless of your shine, you are a natural introvert who loves to work on your spirituality.
11. The Empress archetype
The empress is ruled dominantly by the queen, having an ability to rule the roost in a grounded and sensible manner. They easily gain the admiration and respect of their partners, who appreciate their ability to make decisions. Empress archetypes crave marriage or a fortified union with someone who can match their inner strength and wisdom.
12. The Lady archetype
The lady archetype has a certain amount of decorum which they manage to maintain no matter the situation. They are underestimated in their sensuality but are grounded and down-to-earth. Lady archetype personalities are open-heated, and emotionally in tune. They love to express their internal thoughts, and this vulnerability is what lures people in.
13. The Sensualist archetype
The sensualist is known as the lover of all the archetypes. you are a physical person who loves to express your love and affection in gentle caresses. The second personality type that these signs are ruled by is "the mother," allowing sensualists to feel warm approachable, and nurturing. Preferring to live n the moment, they love to treat their partners with spontaneous gestures like home-cooked meals.
Did You enjoy the Female Archetypes quiz questions? Then share the female archetypes test with a friend!
If you liked this quiz, share your result on your preferred social media platforms!
Interested in becoming a QHHT Practitioner?
Find out how YOU can become a QHHT Practitioner. We offer an entire online course journey to get you started, growing, and achieving your goals.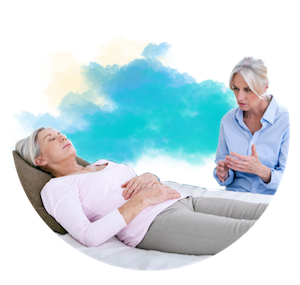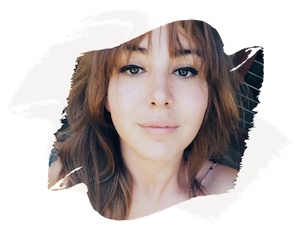 I am a creative and a wanderer. Mysteries and connections are what inspire me to write. While on my path, my purpose is to bring you information to help inspire you on your journey on this place called earth.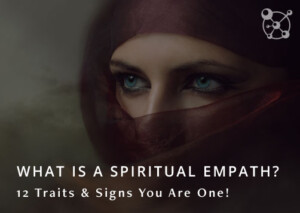 What is a spiritual empath? Many of us have had a friend at some point in our lives that claimed they could sense spirits or angels. Maybe that friend is you. Spiritual empaths are not only sensitive to other people's emotions, but they can sense when beings of the spirit realm are present. In this…Read More»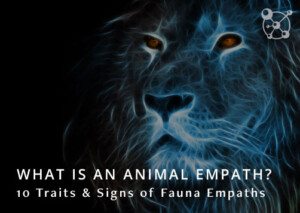 What is an animal empath? Do you have one of those friends that spend most of their time with their pets? Is that friend actually you? The chances are you might be a fauna empath, and able to sense the needs and desires of all animals….Read More»