What does it mean when you dream about snakes spiritually? Well, slithering snakes with their beady little eyes do not generally strike up feelings of happiness. They're usually lumped into the suspicious category of animals, along with spiders and other creepy crawlies. However, every animal has their own medicine that they offer to the world. If you see a snake in your dream, it might be trying to tell you something about yourself, and the message is not always as you think. This is why we are going to take a dive into the world of dream interpretation, focusing entirely on what snakes represent in the dream world.
So you've had a dream about a snake (or snakes), but what does it mean when you dream about snakes?
If you see snakes in your dreams, you might not wake up feeling well-rested. However, a snake appearing in your dream is not always a scary thing. Snakes are often associated with symbols of bad omens. Dreams involving snakes are a sign of rebirth or transformation. But, the snake's spiritual meaning of dreams might also be a warning of toxic people in your life. The symbolism of snakes is versatile, and they could mean different things to different people, as we each have our own life experiences.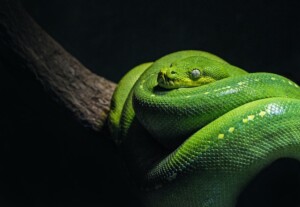 What does it mean to dream about snakes? This depends on how the snakes in your dreams represent themselves. Is the snake attacking you or someone close to you? Or possibly a complete stranger? Or, maybe it's a harmless snake, that instills some confusion in terms of the general connotation these animals carry. This also branches out to what type of snake you see, as each one could represent something different in your life. Moreover, what color is the snake? Are you seeing a pink snake, a green snake, or a red snake? Always remember that snakes in dreams could symbolize something different for everyone. So, it doesn't matter whether snakes are seen as terrifying, pay attention to the other people, and other objects that the snake appears with. It could make the dream mean something very different.
Additionally, you might want to take into consideration the emotion the snake brought to you in your dream. Were you scared or terrified when you saw it? Or, were you calm and accepting of it? Let's say you had a nightmare about a snake that caused you to wake up in fear. This might mean an array of things that is not good, like a toxic person in your life that poses a threat. It might be a call from your higher self to deal with that current situation as soon as possible. However, if you had a pleasant dream about snakes, it could signify there is toxicity in your life, but it is more of a red flag than a red alert as a nightmare.
Is it good to dream about snakes?
Dreaming about snakes is neither good nor bad. It depends entirely on the context of your dream. this means how it shows up in your dream, what color it is, what it is doing, who it appears with, and so much more. It could mean that you need to be wary of other people in your waking life, or a snake dream could be trying to highlight your own behavior toward other people. Believe it or not, these are fairly common dreams to have, so do not fret if your snakes typically show up while you're peacefully dreaming away. It doesn't mean there is something wrong with your life, but you might need to learn the different interpretations of a snake or dead snake dream meaning to understand what your dream may signify to you.
Spiritual meaning of snakes in dreams: 12 possible dream interpretations snakes could have
What do snakes mean in a dream spiritually? For your benefit, we have made a list of various meanings of snake dreams. So, if you have been having a recurring snake dream, you might appreciate some insight into the meaning.
What does it mean to dream about snakes in your house?
Your home is where you spend most of your time. So, if you are seeing snakes inside your home, or possibly someone else's home, it might mean that there are toxic energies present. Take note of the other people in your home while you dream, as well as how they make you feel. Are you scared, or nervous? This type of dream symbolizes danger in your waking life. It is a warning that you are bringing that negative or toxic energy home with you.
Additionally, Dreams about snakes in your house could mean that something is wrong with the foundation of your self. Dreaming of seeing a snake in your home generally represents that you have a toxic relationship with yourself. By this, we mean that you are self-sabotaging your efforts to improve your life or expand further in your development.
Seeing two snakes in dreams
A dream of two snakes has a powerful symbolism that usually lies in duality. You might have two opposing opinions on a specific matter that you feel indecisive about. There are always two sides to every story, but you see the best and the worst outcomes for both sides of the situation. Similarly, if you dream of 2 snakes intertwined, it might mean that you have an internal battle going on within you. You have a good side, and a bad side, just like everyone else, but you struggle to discern between the two versions of you. Maybe your behavior is conflicting with your moral grounds.
If you saw one snake that has two heads, it has a similar meaning. The meaning is still based on duality, but it's less about making decisions and more about fuzing two sides of your identity. You might see yourself in different ways, or maybe you are torn between two versions of yourself.
Seeing lots of snakes in dreams
Seeing one snake could be a sign that there is a toxic person in your life, but seeing many snakes takes on a different meaning. In this case, it represents your community, or possibly your family and extended family. These dreams are calling for you to either help your community or for you to start leaning on them for support.
Dreaming about snakes everywhere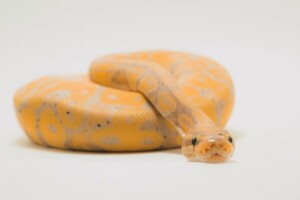 Seeing snakes can be unsettling for many, but dreaming of snakes surrounding you in every corner of your dream vision can be terrifying. A dream about snakes everywhere, slithering all over the place, can be a sign that you are overwhelmed with something in your life. It might be a good time to take a step back to recalibrate your circumstance.
Dreams about snakes chasing you
Being chased in a dream can certainly strike up feelings of anxiety and fear. If you are being chased by a snake in a dream, it might symbolize underlying emotional or psychological challenges that you may be encountering in your waking life. The snake could be a representation of unresolved issues, or repressed emotions that you're trying to escape. It is a call to start doing some inner work.
Dreams about poisonous snakes
Dreams about venomous snakes like a rattlesnake or a python, are not always as bad or scary as they sound. Dreaming of poisonous snakes like rattlesnakes could be seen as a warning. these snakes make their terrifyingly uncanny rattling noise with their tails, which could be interpreted as a red flag for a toxic person or situation in your life. A garter snake has been found to have neurotoxic venom. So, if you dream of one of these snakes, your dream might reveal your mental state.
A dream about baby snakes
To dream of baby snakes could mean that you are starting a new chapter in your life. Babies require a lot of love and care, as well as your full attention. So, baby snakes would mean that whatever you are working on, needs your full attention. Everything great comes with some hard work. It also means you need patience. Everything starts from somewhere, and you might be trying to skip steps in an attempt to spur things on.
A snake protecting me in dreams
What does it mean to dream of snakes protecting you? Well, if you think of your ego, most people can be very protective of themselves at times. If something directly contradicts how you see yourself it is only natural to defend that belief. But, it is only your own fears that are causing this distress. So, if you dream of a snake protecting you, it might show you that you must face your fears.
A dream of a snake coming out of my body
What does dreaming of snakes mean if they are coming out of your body? This can strike up some weird feelings for the dreamer. But, it might not represent such a bad thing. These dreams of a snake coming out of your body could symbolize the fact that you have worked through your unresolved emotions or experiences. The snake is leaving your body, leaving you lighter than before. It means that you've worked through something you struggled with, and moving forward.
Otherwise, it could represent a reaction you had to something you didn't like. Maybe you felt ashamed for your reaction, and this is why dreaming of a snake coming out of your body left you with a feeling unsettled.
Why do I keep dreaming about snakes recurrently?
Snake dreams could carry many different meanings. However, if you are having recurring dreams about snakes, it might mean that you are perpetually ignoring the signs during a difficult time you might be going through. Having many dreams of snakes, whether the same thing happens in every dream, or if it is a different dream with different snakes, it could mean that you are feeling overwhelmed by something that feels toxic in your life. This could be a person or a situation you are facing. Maybe it's a sign that you need to face your fears.
Toxicity is a tricky situation to be in, especially when there are emotions involved. So if you have been having lots of snake dreams, it might be a sign that you have to start finding your exit.
Dreaming of Snakes Biting
What does it mean when you dream about snakes biting you or displaying aggressive behavior? Being attacked by a snake can be terrifying in your dream. If a snake bites you, it might be a representation that you have a fear of intimacy. Let's face it, if someone gets too close and it makes you uncomfortable, most people would start to lash out. Additionally, it could mean that there is something wrong with your health. You might need to take a look at any underlying health implications that might have gone noticed, it ignored, for too long.
If the snake bites a loved one, it might reveal the deep concern you feel for that person. Maybe they have recently had a health scare, or they might be dealing with other serious health implications. Cntrary-wise, if you dream of a snake biting someone you do not like, it might show your vindictive feelings for them. In these cases, you need to look at the relationship you have with these people. This can provide the necessary context you might need to understand the meaning of your dream.
Seeing a snake in your dreams can be positive or negative, depending on the context. If the snake is in your bed, you might be depressing your sexual energy. Maybe you have alternative interests to your partner that you need to open up to them about. If you are alone in your bed with the snake, you might have some built-up energy that you need to release, but if your partner is there as well, it indicates a deeper meaning. You might suspect them from holding back on you. Maybe they are afraid to open up about their preferences and you're picking up on it.
The Different Colors of Snakes in Your Dreams
Seeing a green snake might be easier to interpret as we have many references to the color green meaning jealousy or envy. If you have recurring dreams of green snakes, it means that you're unhappy with your current situation and jealous of others.

Blue snakes are often associated with happiness, creativity, and wisdom. seeing a blue snake in your dream is a positive sign that you're going through or are about to experience a good change in your waking life.

Seeing a red snake in your dreams is a sign of love and passion. It might mean that you have met someone you believe has the potential to be a great romantic partner, or maybe your current relationship is reaching a deeper level.

The color white is seen as purity. So, white snakes in your dream might represent an unspoken truth. if you're dreaming of white snakes, you might be anticipating a positive change in your life. Look out for opportunities, there is good fortune o your side.

seeing a yellow snake in your dreams is a sign that you are letting your fears control you. Yellow is generally a symbol of cowardice, so a yellow snake is there to help you realize that you are the only one holding yourself back.

Seeing a black snake in your dreams is a sure sign that something is coming to an end. But, in particular, it is an ominous symbol of toxic energy that is about to blow up. Maybe you had an abusive relationship, or maybe your boss was demanding too much from you and you feel like you're about to reach a burnout point. Black snakes in your dreams mean you're being oblivious to the messages from the universe. You've been ignoring the signs, and this is the signal from your higher self.
Interested in becoming a QHHT Practitioner?
Find out how YOU can become a QHHT Practitioner. We offer an entire online course journey to get you started, growing, and achieving your goals.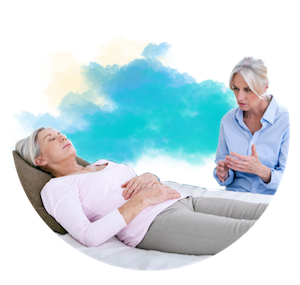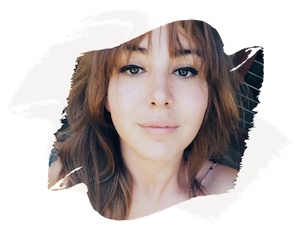 I am a creative and a wanderer. Mysteries and connections are what inspire me to write. While on my path, my purpose is to bring you information to help inspire you on your journey on this place called earth.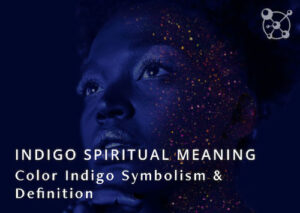 The color indigo is not just a beautiful flower growing in your garden. From ancient times to the modern world, this color has captivated the world with its spiritual and psychological benefits. so much so that it has long been perceived as a magical hue. This article will delve into the many different meanings of the color indigo. We will unravel its spiritual and…Read More»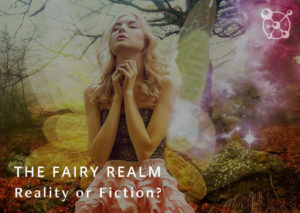 Most of our childhoods are filled with stories about mystical and magical things. We are told stories about mermaids that rule the ocean and how fairies fly through the air catching the light as they flutter by without us even noticing. Few have been lucky enough…Read More»